Is the Yahoo! Turnaround On Track?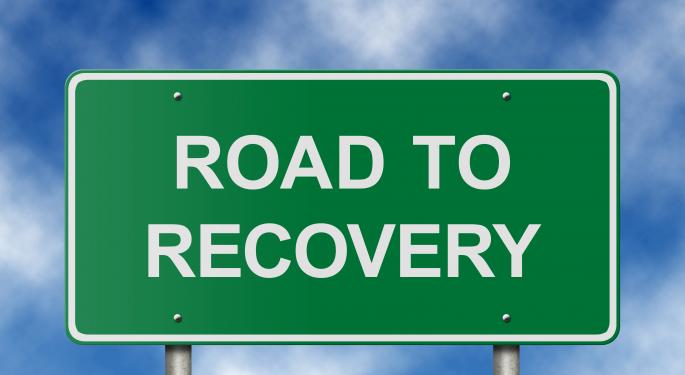 One of the more interesting investment stories in the Internet space is the turnaround taking place at Yahoo (NASDAQ: YHOO). The company, which has seen its revenues fall sharply in recent years, has become a target of activist investors amid its struggles.
In 2008, Carl Icahn purchased a large stake in the company and proceeded to muscle his way onto Yahoo's board of directors after it inexplicably turned down a $47.5 billion, or $33 per share, acquisition offer from Microsoft (NASDAQ: MSFT).
Originally, Microsoft bid $44.6 billion or $31 per share for the company in February 2008. At the time, the offer represented a 62 percent premium over the stock's closing price. Even after the deal was sweetened by $2 per share, Yahoo co-founder and CEO Jerry Yang wouldn't bite. That mistake ended up costing Yang his job.
He was replaced by former Autodesk (NASDAQ: ADSK) CEO Carol Bartz in 2009. Eventually, Icahn gave up on the company, resigned from his board position, and sold his holdings in the stock. Bartz' tenure at Yahoo was filled with controversy due to her outspoken and aggressive nature and a tendency towards internal secrecy. Under her stewardship, the stock also went nowhere to the chagrin of investors.
In 2010, Bartz was named the "most overpaid" CEO in America by proxy voting firm Glass-Lewis after she reaped $47.2 million in compensation. In September of 2011, Bartz was fired and replaced on an interim basis by CFO Tim Morse. She was also forced off Yahoo's board of directors.
By this time, well-known activist hedge fund manager Dan Loeb's Third Point LLC had established a large stake in the company. Currently, Third Point owns 6.17 percent of Yahoo, making it the company's largest shareholder. Loeb was happy to see Bartz go and had been agitating for change.
In a letter to the company's board of directors, Leob wrote:
"It is now widely accepted that the Board made a serious misjudgment in approving the hiring of Carol Bartz as Yahoo's Chief Executive Officer, given her inexperience in the consumer-oriented internet space. Although we are pleased that the Board has terminated Ms. Bartz's employment, we fail to understand why this decision was so long in coming given her abysmal performance over the last two and a half years. During this period, Ms. Bartz's poor decision-making and communication skills publicly alienated the Company's highly respected Asian partners, as well as its shareholders, sell-side analysts, bloggers, customers and employees."
Eventually, the board hired PayPal President Scott Thompson to lead a turnaround. This proved to be a disaster. Loeb was displeased with the decision and began looking into Thompson's background. He discovered that the CEO's resume claimed he held a degree in accounting and computer science from Stonehill College.
The school, however, did not begin giving out computer science degrees until four years after Thompson graduated and only had one computer science class in its curriculum while he was there. Subsequently, it was proven that Thompson only held a degree in accounting and that the resume had been embellished.
This was a major embarrassment for the Yahoo board and Thompson was dismissed. The company, however, ended up paying him $7.3 million for a tenure which lasted only 130 days. Throughout all of this, Yahoo shares remained depressed, trading under $16.
On July 16, 2012, however, the company scored a major coup in poaching longtime Google (NASDAQ: GOOG) employee Marissa Mayer to be Yahoo's next CEO. Mayer joined Google in 1999 as employee number 20 and was largely responsible for the iconic look of Google's homepage. She also has been credited with overseeing the simple, clean and user-friendly aesthetic of many of Google's other services.
She held key roles in Google Search, Google Images, Google News, Google Maps, Google Books and Gmail. Prior to leaving for Yahoo, Mayer was Vice President of Local, Maps, and Location Services. Mayer is young at 37, attractive, and high energy. Many on Wall Street have applauded her hiring and Loeb was pleased.
In subsequent months, the stock also began to move. Over the last 6 months, shares are up better than 23 percent. During Mayer's short tenure, Yahoo closed the sale of part of the company's considerable stake in Chinese Internet company Alibaba Group Holding. The deal was originally reached in May prior to Mayer's hiring, but it closed in September of 2012.
The asset had accounted for a large chunk of Yahoo's market cap, but was not a part of its core business and was not being fully valued in the stock price. As a result, shareholders had long been frustrated by the company's reluctance to monetize the stake, which was acquired in 2005 for $1 billion.
On September 18, Alibaba said that it had completed an initial repurchase of about half of Yahoo's 40 percent stake, netting Yahoo around $4.3 billion after taxes and fees. Mayer further pleased investors by going ahead with a previous plan to return around $3.65 billion of the proceeds to shareholders through buybacks.
At the time, Mayer said of the Alibaba deal, "This yields a substantial return for investors while retaining a meaningful amount of capital within the company to invest in future growth." Following the transaction, Yahoo retains a roughly 23 percent stake in the Chinese company with Alibaba retaining the right to repurchase half of Yahoo's remaining holdings.
The company also owns a 35 percent stake in Yahoo Japan which it has been attempting to divest in recent years. An eventual sale could further unlock value in the stock. The first reports of a Yahoo Japan sale came in March 2011 when Reuters said that a $8 billion deal with SoftBank was being discussed. In October 2011, Reuters again reported that an imminent sale was likely, but it did not materialize.
In November of the same year, allthingsd's Kara Swisher also suggested that a deal was in the works. Similar stories have cropped up with regularity ever since. The speculation has always been that the sale would be made to SoftBank, which already owns 42 percent of the business. In December, the Yahoo Japan stake was worth around $6.7 billion pre-tax or $4 billion after taxes and fees.
In any event, a divestiture of Yahoo Japan would further boost Mayer's reputation with investors, particularly if it is done in a tax advantageous way. One of the sticking points of a deal has always been how to structure it so that Yahoo isn't stuck with a massive tax bill. Currently, however, SoftBank is in the process of acquiring a 70 percent stake in Sprint (NYSE: S) for a whopping $20 billion and may not be interested in adding to its position in Yahoo Japan.
Under Mayer, Yahoo has been focusing its efforts on mobile and search. In unveiling her strategy to Wall Street, Mayer said Yahoo "has a unique set of content that we can provide our users," while noting that a strong mobile strategy will also drive more search.
Other sources have indicated that Yahoo's top brass want the company to become the "Google of content," by personalizing and tailoring the site to individual users. Whereas Google is the place to search for links, Yahoo's goal is to become the place people come for content. Mayer envisions a more personal user experience built around relevant content.
According to allthingsd's Swisher, "that means more partnership deals from third-party sources, with an additional social component layer and synced across a number of devices and platforms, especially video." Mayer has said that she wants to make the site one of the "world's daily habits." For the time being, investors are pleased with the direction of the stock price and there are more catalysts on the horizon.
Given the ongoing turnaround at Yahoo, Wall Street was keenly interested in the company's fourth-quarter earnings results which were released on Monday. Yahoo reported net income of $272.3 million or $0.23 per share, compared to $295.6 million or $0.24 per share, in last year's fourth-quarter.
On an adjusted basis, which is comparable to analysts' consensus, Yahoo said that net income was $369.6 million or $0.32 per share, an increase versus the $306.7 million or $0.25 per share, the company reported last year. This solidly beat Wall Street earnings per share expectations of $0.28.
Revenue in the quarter was up 2 percent to $1.35 billion from $1.32 billion in the year ago period. Revenue excluding traffic acquisition costs rose 4 percent to $1.22 billion compared to $1.17 billion last year. Analysts had consensus revenue estimates of $1.21 billion heading into the report. The year over year growth in revenue was a very welcome sign to investors who have grown weary of falling sales trends at the company.
Initially, the stock rose around 4 percent in after hours trading, but gave back its gains after Yahoo guided for first-quarter sales of $1.07 billion to $1.1 billion. This was less than the $1.12 billion that analysts had been expecting. On Tuesday, the stock closed the session down around 3 percent after gapping higher at the open. Overall, however, the uptrend in the name remains intact and it would finally appear that Yahoo's prospects are starting to brighten.
View Comments and Join the Discussion!
Posted-In: Earnings M&A News Guidance Rumors Movers & Shakers Psychology Asset Sales Best of Benzinga