Netflix Soars on Earnings Beat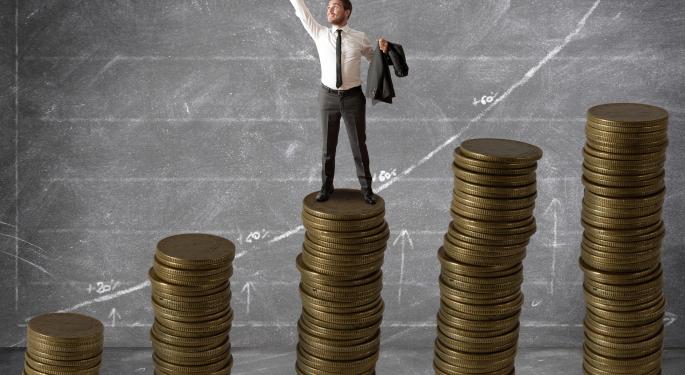 Online movie and television giant Netflix (NASDAQ: NFLX) has soared over 40 percent on Thursday on news of a better-than-expected fourth quarter.
The Los Gatos, California company reports an EPS of $0.13 for the quarter - almost 5 times less than the $0.64 reported during the same period in 2011. On an annual basis, Netflix reports an EPS of $0.29 as compared to $4.16 in the previous year. Yet, the company blew away analysts' expectations of -$0.13, accounting for the surge in the market today.
Revenues were up eight percent year-over-year. Netflix reports its fourth quarter figure at $975 million, topping the $876 million it pulled in a year ago. For the year, revenues were up 48 percent as compared to 2011, with the final tally at over $3.2 billion.
Net income, however, was down drastically on both a quarterly and annual basis. The company reports a fourth quarter net income of $7.9 million - less than a quarter of the $35.2 million during the same period in 2011. During the entire year, the popular entertainment hub netted $17.2 million as compared to over $226 million last year.
Ten Million New Customers
Netflix reports adding nearly 10 million global streaming customers in 2012. Their customer base now stands at over 33 million.
Despite operating in 40 countries, the movie giant relies heavily on the US market. Over half of the company's net additions came on the domestic front in 2012. Overall, 82 percent of its customers are in the US.
Netflix Delivers Another Knockout Punch to Blockbuster
With advances in broadband Internet and rapidly changing consumer preferences, Netflix has become a major force in the movie rental business. So much so that it is widely considered to be the main reason Blockbuster declared bankruptcy in 2010.
After Dish Network (NASDAQ: DISH) acquired Blockbuster in 2011, there was brief hope that the lumbering movie rental company would bounce back to challenge Netflix. However, as the Hartford Courant reported Wednesday, Dish will close 300 Blockbuster stores in the US in the coming weeks.
This comes on the heels of a report by The Verge last week that Blockbuster UK has gone into "administration" - the UK equivalent of Chapter 11 bankruptcy protection.
Room to Grow
As market research firm NPD reported in August, digital streaming is now the second-leading form of movie rentals. It sits at 25 percent of the market - just 3 percent behind brick and mortar rentals. As the company's Netflix Watch Instantly service gains popularity and traditional rental sources become obsolete, there are virtually no limits on how much Netflix could grow in the coming months and years.
Netflix sits at nearly $142 per share as of this writing - its highest point since September 20, 2011.
Posted-In: Blockbuster NPDEarnings News Best of Benzinga
View Comments and Join the Discussion!