Citigroup, Bank of America Disappoint on Earnings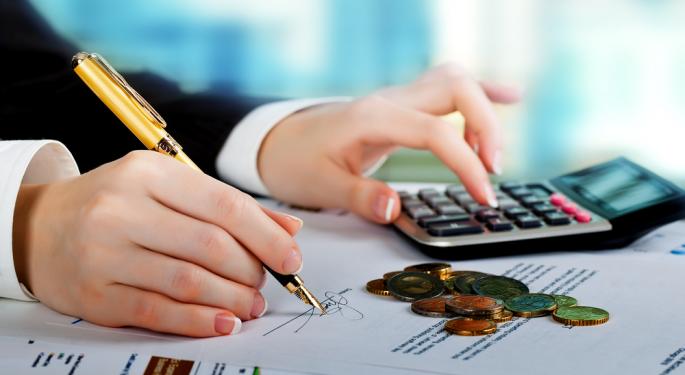 Citigroup (NYSE: C) released its earnings today and the results aren't pretty.
Revenue estimates were right on par. The average estimate was $18.82 billion for the quarter, Citi hauled in $18.2 billion -- virtually in line.
However, earnings were far below expectations. The average estimate for earnings per share was $0.96, but the New York financial giant posted only $0.76 (including various charges).
Also, the company finished less profitable in 2012 than in 2011. Citi reports an annual net income of $7.5 billion, down $3.6 billion from last year.
Still, the news isn't all bad. The company reported a net income of $1.2 billion for the fourth quarter, up from $956 million in the same period of 2011.
Meanwhile, Bank of America (NYSE: BAC) dropped a bit during the quarter from a year-over-year standpoint. After finishing the fourth quarter of 2011 with a net income of $2 billion, profits dropped to $0.7 billion this time around.
Yet, the Charlotte-based company managed to beat earnings estimates, which were at $0.02 per share. Bank of America reported an EPS of $0.03 for the quarter.
Also, unlike Citi, Bank of America had a more profitable year than in 2011. After closing out 2011 with a net income of $1.4 billion ($0.01 per share), the company rebounded nicely to finish at $4.2 billion ($0.25 per share) this time around.
For the year, the company had double-digit growth in commercial lending, global markets revenue and mortgage production, according to CEO Brian Moynihan.
Market Reaction
Both Citi and Bank of America tanked in the early hours of trading on Thursday. With Citi, the problem is clear -- their EPS was far below estimates and the market is reacting accordingly. Citi was down about 3 percent early Thursday.
As Bank of America beat estimates, the knee-jerk reaction may be to expect the company to perform well in the market. However, considering that the banking giant barely edged a very low estimate to begin with, it might not be that surprising.
Also, Bank of America's net income declined substantially in the fourth quarter, which may make some investors jittery. Bank of America traded down well over 3 percent on Thursday.
However, Bloomberg reported that the company cut over 14,600 employees last year, representing 5 percent of its workforce, including 5,400 in the past quarter.
If investors see this as a sign of Bank of America's aggressiveness in the cost-cutting realm, look for the market downslide to slow or even reverse.
Bank of America traded near $11.40 on Thursday, while Citigroup hovered near $41.28.
Posted-In: Earnings News Intraday Update Movers Trading Ideas Best of Benzinga
View Comments and Join the Discussion!