Herbalife Will Remain Volatile Ahead of Earnings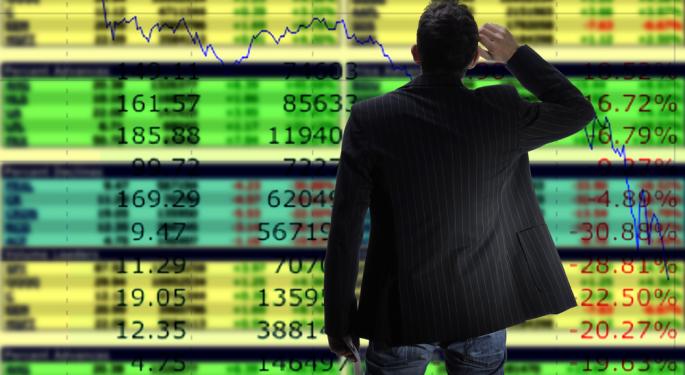 Herbalife (NYSE: HLF) has been one of the most volatile and heated stocks over the last year. In April of 2012, shares were trading above $70, having steadily rallied back from the March 2009 low near $6.50 per share.
Then, hedge fund manager David Einhorn asked a few questions on Herbalife's earnings call and the situation began to deteriorate.
Einhorn's questions were relatively basic, but given his short selling history and impressive track record, shares nearly immediately corrected to the mid $40 range as short interest spiked. Many assumed that the bear in the market was Einhorn, but investors were in for a surprise.
In December, it was revealed that Bill Ackman had bet against the company, selling short about one-fifth of the company's shares. After Ackman detailed his short thesis in an extensive slide show presentation, the stock plummeted, reaching a low around $25.
However, since then, shares have steadily rebounded. Now trading near $45, Herbalife is back above where it was before Ackman came public with his short.
Where are shares headed?
But since shares have largely recovered, where does the controversial MLM go from here?
During the January 10 meeting, Herbalife said it would pre-announce its earnings this week.
The company will then officially report earnings February 18. In addition to posting its results, the company could offer strong guidance, or boost its buyback in a further attempt to fight off Ackman's aggression.
Until then, investors might anticipate a response from Ackman, as well as some legal developments.
Herbalife's management gave a presentation on January 10 that was intended to counter Ackman. In response, Ackman stated that Herbalife's management distorted and outright ignored many of the points he raised.
Ackman also promised to release a detailed list of questions for Herbalife and a response to Herbalife's January 10 presentation.
Government action
Beyond that, there's the possibility that the government actually does take action against Herbalife. The SEC has already opened in inquiry into Herbalife, but much of what Ackman alleges would fall under the jurisdiction of the FTC.
Robert Chapman was one of the first fund managers to get into Herbalife after Ackman's attack. In a letter, Chapman disclosed that he had made Herbalife 35 percent of his fund, dismissing Ackman's case. And Chapman isn't concerned about the FTC.
"An investigation from the FTC [into Herbalife] is what someone long the stock actually may want," Chapman told Benzinga. "When it's over and Herbalife's MLM model's been, for intents and purposes, blessed by its primary regulator, the FTC takeaway shall be, 'Ok, we looked and while Ackman's presentation made for a great insomnia cure, there's nothing for us to do here that we haven't already done."
More volatility from here
After Chapman made his bullish case public, he was joined by John Hempton of Bronte Capital, and, most notably, Dan Loeb of Third Point.
Loeb, who has about $5 billion under management, took an 8.2 percent stake in Herbalife.
Shares of Herbalife were down for most of Wednesday, but spiked higher in the afternoon. The Wall Street Journal confirmed what had been rumored for days: Carl Icahn had also gone long Herbalife.
Ackman has vowed to short Herbalife all the way to $0. But with Chapman, Loeb, Hempton and now Icahn taking the other side of the trade, Herbalife shares should remain volatile going forward.
Herbalife traded near $45, down about 3 percent, on Wednesday.
Posted-In: Earnings News Guidance Hedge Funds Previews Intraday Update Movers Trading Ideas Best of Benzinga
View Comments and Join the Discussion!