Three Stocks That Could Benefit from Obamacare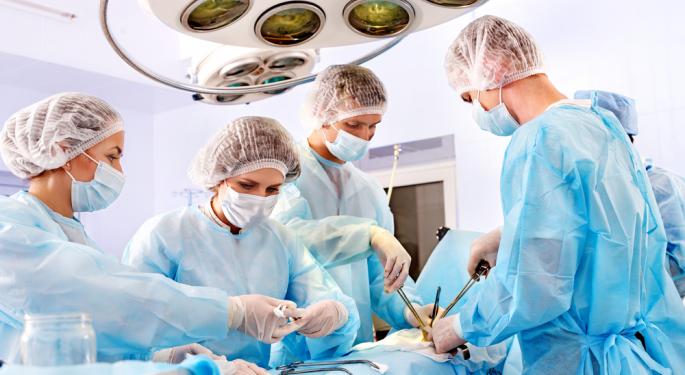 With the re-election of President Obama, The Affordable Care Act, better known as Obamacare, will go into effect in some form. This has provided a little more clarity on what's to come —and what's to come is not making the medical community happy.
A 2012 study by the Doctors Company found that 60 percent of responding physicians believe that Obamacare will negatively affect patient care and 78 percent believe it will have a negative impact on their earnings.
The political debate aside, there is still some uncertainty as to what the health care landscape will look like once it all goes into effect. Some physicians are already rethinking their business models. That's good for certain health care stocks.
Health care providers and insurers want to run their businesses as efficiently as possible. That trend started with electronic medical records and still continues. Going forward, companies like Athenahealth (NASDAQ: ATHN) which saw a 53 percent gain last year, are compelling plays in that space. Yet, there's another space worth exploring.
HMS Holdings (NASDAQ: HMSY) was up nearly 6 percent to close at $27.64 Wednesday, continuing its upward ascent. The stock reached an intraday low of $18.50 on October 26 and has since risen nearly 50 percent.
HMS Holdings makes nearly two thirds of its revenue by looking for billing errors or fraud that resulted in payments made to the medical community. It gets a cut of the revenue that comes from finding these errors in Medicaid as well as other clients.
The company's last earnings report showed a revenue gain of 15 percent and a 31 percent rise in profits. With Obamacare likely increasing the number of claims processed by Medicaid and other insurers, HMS is in a strong position to be on the winning side of health care reform. The company will report Q4 earnings on February 15. Investors will pay close attention to the company's outlook.
Because of Obamacare, physicians will look for ways to improve efficiency. This is where Accretive Health (NYSE: AH) should catch investors' eyes. The company develops data driven systems that make doctors' offices and hospitals more cost effective.
The company's system can identify patients who need more preventative care, keeping them out of emergency rooms, and lowering patient registration and billing costs. Accretive Health also helps medical facilities run their offices more efficiently through billing and record keeping processes further lowering overall costs.
The stock was up 1 percent Wednesday to close at $11.85 and has a median analyst price target of $13.75. The stock had a strong December rising 4.5 percent.
Posted-In: Earnings News Politics Movers Trading Ideas General Best of Benzinga
View Comments and Join the Discussion!