The Week Ahead: Washington in Focus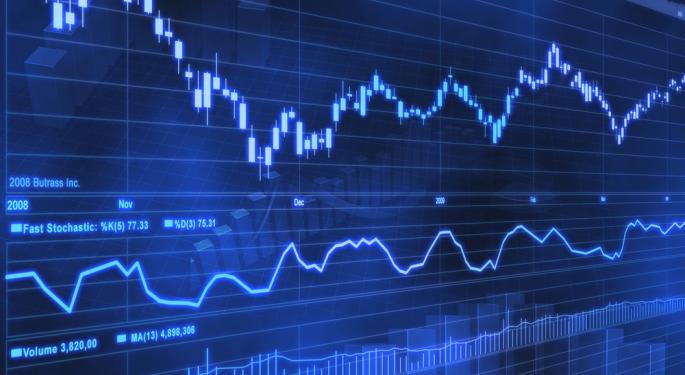 With few weeks left in the calendar year, the second full week of December will likely be dominated by policymakers in Washington: The Federal Reserve on Thursday, and continued political banter between Republican and Democratic leaders throughout the week.
Although the "fiscal cliff" -- a legally mandated set of government spending cuts and tax increases -- doesn't go into effect until January 1, the window for reaching a deal before the end of the year is rapidly closing, particularly with the coming holidays.
Investors should look for more speeches from President Obama, House Speaker John Boehner, House Minority Leader Nancy Pelosi, Senate Majority Leader Harry Leader and Senate Minority Leader Mitch McConnell -- all have the potential to create market-moving headlines.
If politicians are able to avert the fiscal cliff, markets could stage a powerful rally, as the prospect of going over the cliff may be keeping a lot of cash on the sidelines.
Of course, if it becomes more clear that Washington will not be able to come to a deal, even a short-term one, continued selling pressure may be seen.
Brian Larose, technical analyst at ICAP, told Benzinga that he sees the possibility of a minor pullback, but that markets have held key levels for some time.
"The key level on the S&P 500 is 1340," Larose said. "It's hard to be very negative on the markets above that level, but if congress can't come to a deal on the fiscal cliff, that's the level to watch on the downside. If the market breaks below that, there could be a significant selloff, all the way down to 1220."
If congress eventually comes to a resolution, it is likely to be one that increases tax rates on high income earners. In anticipation of this tax increase, many companies have opted to pay out special dividends or accelerate their dividend payments. On Thursday, the GEO Group (NYSE: GEO) and Einstein Noah Restaurant (NASDAQ: BAGL) both announced that they would be paying special dividends. More companies might opt to follow suit.
Then there's the Federal Reserve. The Fed will release its rate decision on Thursday, with the majority of economists expecting the Fed to, as it promised, keep rates near 0.
The bigger question will be one of bond purchases. In September, the Fed announced a sort of unlimited quantitative easing program, promising to purchase billions of dollars in bonds per month. Traders will likely look to see if the Fed plans to increase or decrease the amount of the purchases.
On the earnings front, companies largely remain in a lull between quarters. Still, there are a few noteworthy reports expected in the coming week, including Costco (NASDAQ: COST) and Joy Global (NYSE: JOY).
Costco (NASDAQ: COST) is expected to report earnings Wednesday before the market opens. Shares have fallen quite a bit from the recent high, and are currently trading near $98.
Analysts think the company will report an earnings per share figure of $0.93 on revenue of $23.62 billion.
Analysts at Citi have a Neutral rating on Costco, and think that sales from the company's existing stores will grow at a rate of seven percent.
Citi believes shares are fairly priced around these levels. Analysts commented, "We will be listening (on the earnings call) for color on traffic trends and signs of improving/declining consumer health, management's outlook for food inflation, membership trends, guidance for domestic and international club expansion in calendar 2013...and the competitive environment."
Mining giant Joy Global (NYSE: JOY) will also report earnings on Wednesday. Shares of the company are down significantly from earlier in the year, when the company was trading near $100 per share. Currently, shares are just under $60.
Joy Global has been rumored as a takeover target in the past, with an analyst at William Blair calling GE (NYSE: GE) a potential acquirer.
PiperJaffray has a Neutral rating on Joy, and analysts don't believe investors should consider taking a stake until shares fall into the mid $40 range.
In a note, PiperJaffray comments, "Given an oversupply of many commodities, as well as the uncertain trajectory of global GDP, we think miners will continue delaying new equipment orders...this downside scenario would yield $49. If the shares were to fall below this level, we would likely be more constructive."
Monday
Tuesday
Trade Balance (Expected -$42.5 billion); Wholesale Inventories (Expected 0.4 percent); German Economic Sentiment (Expected -12); Canadian Trade Balance (Expected -1B); U.S. Trade Balance (Expected -42.5B)
Wednesday
MBA Mortgage Applications; Import Price Index MoM (Expected -0.5 percent); FOMC Rate Decision U.K. Claimant Count Change (Expected 7K)
Thursday
Earnings from: Hovnanian (NYSE: HOV), Pier 1 Imports (NYSE: PIR), Adobe (NASDAQ: ADBE), VeriFone (NYSE: PAY)
Advance Retail Sales (Expected 0.4 percent); Producer Price Index MoM (Expected -0.5 percent); Initial Jobless Claims (Expected 370K); Continuing Claims (Expected 3210K)
Friday
Consumer Price Index MoM (Expected -0.2 percent); Industrial Production (Expected 0.2 percent)
Posted-In: Earnings News Guidance Previews Politics Global Econ #s Economics Best of Benzinga
View Comments and Join the Discussion!