Toll Brothers Announces Fourth Quarter Earnings for 2012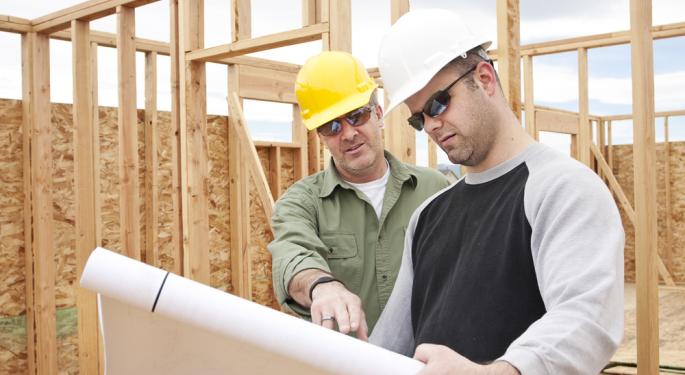 Toll Brothers Inc. (NYSE: TOL), the nation's largest builder of luxury homes, reported earnings today for fourth quarter and fiscal year 2012, which ended on October 31st.
The company's fourth quarter income was $411.4 million, or $2.35 per share, compared to $15 million and $0.09 per share in the same quarter last year. The stark difference between the two numbers is due in part to a fourth quarter net tax benefit of $350.7 million that included the reversal of $400 million of the company's deferred tax asset valuation against its deferred tax asset, offset by a tax provision of $49.3 million.
Net income for all of FY 2012 was $487.1 million, or $2.86 per diluted share, with the $400 million deferred tax asset valuation taken into account. The total net tax benefit for the year was $374.2 million. This compares favorably with a fiscal 2011 net income of $39.8 million and $0.24 per diluted share.
Net income for Q4 also included pre-tax inventory write-downs of $1.5 million, and $0.7 million in cash recoveries from prior joint venture write-offs, and for the entire year these numbers were $14.7 million and $2.3 million, respectively. Pre-tax income for the quarter was $60.7 million, compared to $15.3 million in the fourth quarter of fiscal 2011.
The company reported fourth quarter revenues of $632.8 million, a rise of 48 percent, and home-building deliveries of 1,088 units, a rise of 44 percent, compared to the same quarter last year. For the whole year, revenues were $1.88 billion with a unit count of 3,286, an increase of 28 percent in dollars and 26 percent in units over fiscal 2011.
The company's fourth quarter backlog of $1.67 billion and 2,569 units rose 70 percent in dollars and 54 percent in units, up from last year. The company's cancellation rate was only 4.6 percent, compared to a higher rate of 7.9 percent in the fourth quarter of 2011.
The average price of homes delivered also rose, to $582,000 compared to $576,000 in Q3 of 2012 and $565,000 in the fourth quarter of 2011.
Gross margin rose 0.4 percent compared to Q4 of last year, and the gross margin for the fiscal year was 24 percent, compared to 23.3 percent last year. SG&A costs as a percentage of revenue also went down from FY 2011 to FY 2012.
In light of the strong showing for fiscal 2012, Toll Brothers announced limited guidance for FY 2013 that anticipates a higher average price per home of between $595,000 and $630,000, and between 225 and 255 selling communities. At the end of fiscal 2012, the company had 224 selling communities.
Douglas C. Yeardley, Jr., CEO of Toll Brothers, believes that the numbers show that publicly-traded home building companies are gaining in market share, and that Toll Brothers in particular, as the only home building company specifically targeted to the luxury market, has been able to enjoy the uptick in the market even more. With population still on the rise in the United States, home building will continue to expand to keep up with demand.
View Comments and Join the Discussion!
Posted-In: Douglas C. Yeardley Toll Brothers IncorporatedEarnings News Guidance Management Best of Benzinga