DISH or DirecTV? One Satellite TV Firm Stands Out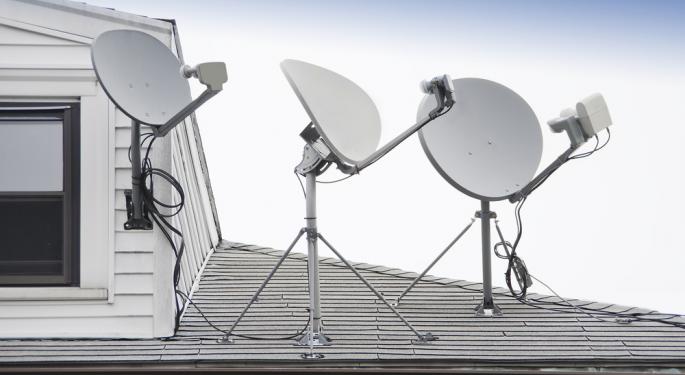 Consumers have a lot of choices these days when it comes to television programming. Cable providers and satellite providers have been duking it out for years; now AT&T (NYSE: T) and Verizon (NYSE: VZ) are in the game with offerings of their own.
Dish Network (Nasdaq: DISH) and DirecTV (NYSE: DTV) report earnings Tuesday before the open. While recent price and volume trends in satellite TV provider DirecTV are looking a bit suspect, shares of Dish Network remain under accumulation. The charts of each are telling two very different stories at the moment.
To its credit, DirecTV is expected to deliver 20 percent-plus annual earnings growth this year and next, but sales growth has been decelerating in recent quarters due to a tough competitive landscape. It's expected to decelerate again this time around, rising eight percent from a year ago to $7.4 billion. Earnings should be up 33 percent to $0.93 a share.
DirecTV's main growth driver is Latin America. In the second quarter, the company added 645,000 subscribers in the region, up 37 percent from a year ago. Growth has been fueled by stronger middle market demand in in Brazil, Argentina, Colombia and Venezuela. Its total subscriber base in Latin America rose 36 percent to 9.1 million. That's the good news. The bad news is sluggish U.S. subscriber growth. The company lost 52,000 subscribers in the second quarter due. Its U.S. subscriber base totaled 19.9 million, up three percent from a year ago.
Current longs should be concerned about recent signs of institutional selling in the stock. Two recent distribution weeks seen in its weekly chart mar its technical picture. Shares fell 3.4 percent in above-average volume during the week of Sept. 21 and 6.2 percent during the week of Oct. 5. The stock hasn't broken down yet because it's only nine percent from a 52-week high. But it's starting to meet with resistance at its 10-week moving average, a potentially troublesome sign because it points toward slack buying demand. Price action like this can be a precursor to additional price weakness, especially with prior signs of institutional selling.
On the other hand, Dish Network (Nasdaq: DISH) continues to attract buying interest ahead of earnings. It staged a technical breakout in heavy volume on October 11 and continues to hold gains nicely. Headed into Monday, the stock was only 3.5 percent from its 52-week high and still trading above its 20-day simple moving average (SMA) and 50-day SMA. Not too many stocks can say that these days.
Recent buying interest in DISH is partly because a layer of uncertainty was recently removed when the company settled a lawsuit with AMC Networks last month, allowing popular AMC programs like The Walking Dead, Mad Men and Breaking Bad to return to the channel.
In late September, the company launched dishNET, a high-speed Internet service for rural customers. It could be a growth driver going in coming quarters. In August, the Federal Communications Commission (FCC) said that 19 million Americans lack access to high-speed Internet, including 14.5 million who live in rural regions.
In the second quarter, Dish Network earned $0.50 a share, down 33 percent from a year ago. Sales fell one percent to $3.57 billion. The company lost 10,000 subscribers in the quarter, but that was a big improvement from the year-ago quarter when the company lost 135,000 subscribers. Dish Network ended the second quarter with just over 14 million subscribers.
On Tuesday, the company is expected to earn $0.55 a share, down 23 percent, with sales down one percent to $3.6 billion.
Stock chart: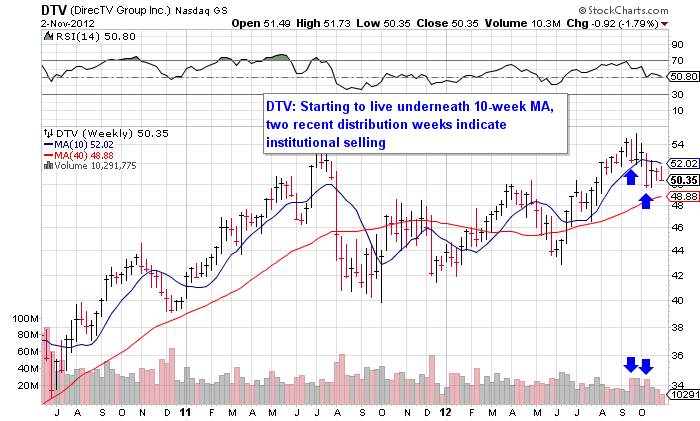 Posted-In: Breaking Bad Federal Communications Commission Mad Men The Walking DeadEarnings News Global Best of Benzinga
View Comments and Join the Discussion!