Disney Earnings Preview: ESPN, Avengers DVD Expected to Raise Revenue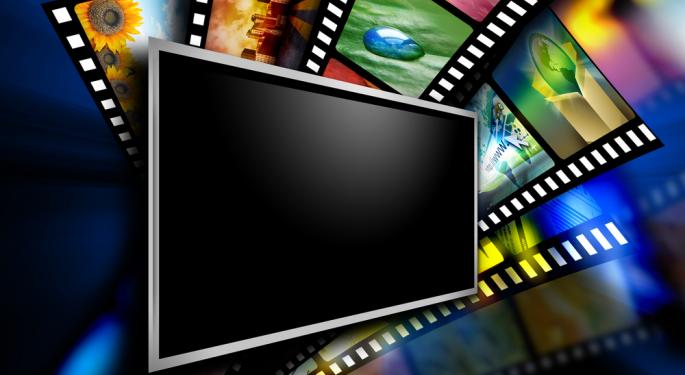 Disney (NYSE: DIS), the media, animation and entertainment conglomerate behind Toy Story and The Avengers, will report its fiscal full year and fourth-quarter 2012 earnings after the market close on November 8.
The company is expected to report a Q4 EPS of 68 cents on revenue of $10.92 billion. In 2011, Disney reported a Q4 EPS of 59 cents on revenue of $10.43 billion.
Disney's anticipated gains are partially attributed to The Avengers, which was released on DVD in September. During the first few weeks of its release, the DVD and Blu-ray grossed nearly $150 million. This comes after the film's box office release, which added $1.5 billion to Disney's bottom line.
ESPN is also expected to boost Disney's revenue. In a report published this week, Morgan Stanley said that it "continue[s] to project ESPN margin expansion, despite rapidly rising content costs." Morgan Stanley, which raised its PT from $56 to $57, said that it sees "further upside to EPS from here (Parks margins, Film/CP, buybacks), with a bull case of ~$4.50 EPS in FY14 leading to a mid $60's valuation."
J.P. Morgan maintained its $60 PT but believes that Disney's results will "demonstrate ongoing strong FCF gains."
During the third fiscal quarter (ended June 30, 2012), Disney reported earnings per share of $1.01 -- a 31 percent increase from the prior-year quarter.
Looking ahead, The Avengers is expected to continue selling well on DVD and Blu-ray. Pixar's Brave, which will be released on DVD this month, should help boost the firm's revenue during the holiday shopping season.
Disney also has high hopes for the theatrical release of Wreck-It Ralph, which started screening last night at midnight. Box Office Mojo estimates that the film will earn a total of $155 domestically and become the fourth-largest film released during the holiday months. Traditionally, Disney's own animated films earn less than those that were co-produced by Pixar.
The same could be said for films made by Pixar's chief competitor, DreamWorks Animation (NYSE: DWA). Historically, DreamWorks films make less than those that are released by Pixar. But higher-quality films (such as Shrek and How To Train Your Dragon) have proven to be strong competitors to Pixar's releases. Wreck-It Ralph could prove to be equally as threatening.
Following the success of Marvel films, toys, video games and DVDs, Disney announced that it would add another major studio to its collection -- Lucasfilm. Acquired for $4 billion, Disney will use the studio to produce three new Star Wars sequels, at least one new cartoon on Disney XD, an immeasurable amount of new toys and a number of other items that have yet to be announced.
Bank of America, which is maintaining its $58 Price Objective on Disney, referred to the acquisition as "another bold and strategic IP play."
Follow me @LouisBedigianBZ
Posted-In: Brave disney ESPN PixarEarnings News Success Stories Analyst Ratings Best of Benzinga
View Comments and Join the Discussion!