Citi's Pandit Leaves, Is His Job Done or is He Leading a Rush for the Exit?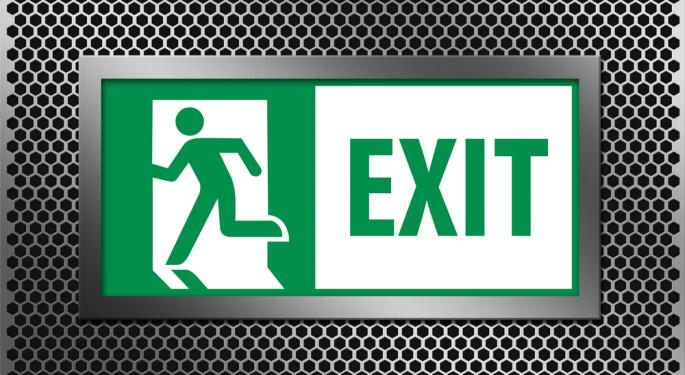 Tuesday's surprise announcement of the resignation of Citigroup (NYSE: C) CEO Vikram Pandit and COO John P. Haven has knocked the legs out from under shares in pre-market trading. The resignations come one day after Citigroup shares rallied sharply on better-than-expected third quarter earnings. Pandit will be replaced as CEO by Michael Corbat, who had led the group's EMEA (Europe, Middle East, Africa) operations.
"Citigroup is well-positioned for continued profitability and growth, having refocused the franchise on the basics of banking. Given the progress we have made in the last few years, I have concluded that now is the right time for someone else to take the helm at Citigroup," Pandit said in a press release.
The sudden departures only one day after the third quarter results raised a lot of questions about what is really going on at Citigroup. It was a significant stretch to get from "as reported" EPS of $0.15 to adjusted EPS of $1.06. Much of the difference came from the release of loan loss reserves which, as Benzinga pointed out Monday, came to $1.509 million.
One thing that not picked up on Monday was an increase in non-conforming housing loans in North America. In Monday's earnings release, the number of non-conforming first mortgages increased from $440 million at the end of the second quarter to $650 million at the end of the third quarter.
Looking at home equity loans, the number of non-conforming loans nearly doubled from $460 million at the end of the second quarter to $880 million at the end of the third quarter. These increases were offset by $600 million of the $1,509 million release from the loan loss reserve.
This is normal banking procedure and that is what loan loss reserves are for. But why is this happening now, when housing is supposed to be recovering?
Is Pandit's resignation related to the feeling that one gets from looking at the housing loan data? It will be interesting to see what the fourth quarter results bring, and it is interesting that Pandit won't be around to find out.
Posted-In: John P. Haven Michael Corbat Vikram PanditEarnings News Rumors Management Best of Benzinga
View Comments and Join the Discussion!