Investing Pitfalls to Avoid as Earnings Season Swings into Full Gear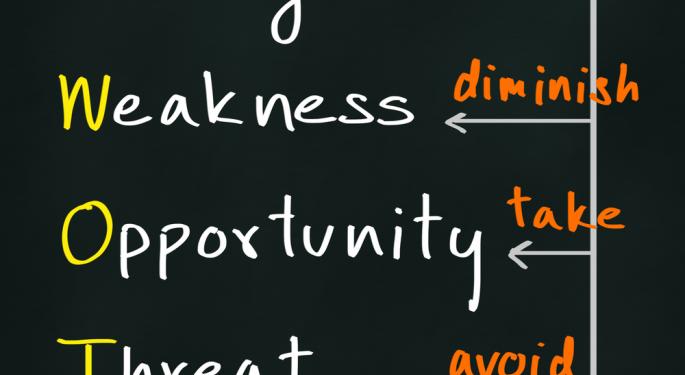 Earnings season is here and several market leaders set are clinging to recent gains stubbornly, seemingly immune to recent selling in the broad market. Many are tempting buys ahead of earnings because of their fundamental and technical strength. Other former leaders are much cheaper than they were six months ago, tempting investors to buy low and sell high ahead of earnings.
It's tricky around earnings season, though, especially during a time when major averages are in downtrends. Market leaders can turn tail quickly if results aren't up to snuff. It'll takes great earnings -- not good earnings -- for growth stocks that have been moving higher for the last three months to continue to attract buying interest. It will be a tall order for some.
A healthy market also helps during earnings season. Unfortunately for the bulls, the S&P 500 and Nasdaq Composite have been under mild distribution in recent weeks, resulting in market tide that's flowing negative for now. It's not easy to make money during earnigns season when institutional investors are generally selling stock.
Tech stocks look the most vulnerable now, although you wouldn't know it by looking at Google's (Nasdaq: GOOG) chart.
As of Friday's close, the stock was only 3.8 percent off its 52-week high. After 12 straight weekly price gains where the stock gained 29 percent, shares lost three percent last week in light volume. Institutional investors aren't selling the stock yet, but Google arguably falls under the category of "priced to perfection" ahead of its earnings report on Thursday. No doubt some investors will be tempted to buy the stock ahead of what potentially could be a big earnings report, but the risk outweighs the reward here. Headed into Monday, the stock was extended 13 percent after a technical breakout over $658 in mid-August. From here a low-volume pullback to its 10-week moving average ($710) would be a much more palatable entry point.
Meanwhile, there's also a lot of optimism around eBay's (Nasdaq: EBAY) earnings report on Wednesday. Last week, shares dropped 1.8 percent in higher volume, but selling pressure was muted because eBay closed near its high for the week. This is another risky buy ahead of earnings because the stock is too extended from its last buying area. Its last technical breakout was in July when it cleared $43.94. A watch-and-wait approach would be best for this name as well. Similar to Google, eBay looks like it's ready to consolidate gains for a while.
Finally, Intuitive Surgical (Nasdaq: ISRG) reports on Tuesday. A $594 stock now selling at $494 probably looks appealing to some, but the medical device maker has been in a downtrend since May, and its technical picture continues to look weak. Its 40-week moving average has been a resistance level for several weeks now. Buying demand for shares isn't nearly what it was in 2010 when the stock gained 80 percent. Its sluggish price performance in recent months mostly has to do with concerns about growth prospects going forward. It's still a pricey stock valuation-wise, currently selling at 35 times trailing earnings and 28 time trailing earnings.
Sentiment hasn't been all that great around the medical-device-maker space lately. Last week, Edwards Life Sciences (NYSE: EW) cast a pall over the group when it issued a revenue warning. Also, ObamaCare has a medical device tax that could weigh on earnings in the group going forward.
Posted-In: Earnings News Technicals Tech Trading Ideas Best of Benzinga
View Comments and Join the Discussion!