Earnings Warnings Pile Up; Market Sentiment Takes Turn for Worse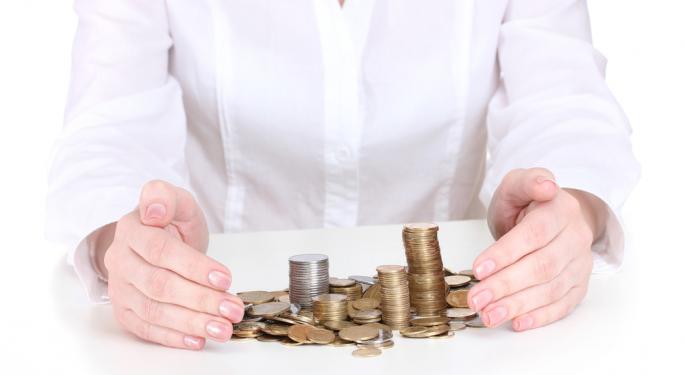 Concerns about third quarter earnings season have been well documented in recent weeks. Turns out those concerns were warranted as earnings warnings have been the rule, not the exception in recent days.
According to recent data from Thomson Reuters, negative pre-announcements among S&P 500 firms are at the highest levels since the first quarter of 2009.
The parade of earnings warnings started last month when FedEx (NYSE: FDX) and Norfolk Southern (NYSE: NSC) issued not-so-rosy outlooks. In tech land, recent warnings from Informatica (Nasdaq: INFA) and Hewlett-Packard (NYSE: HPQ) fueled more negative sentiment.
Unfortunately, recent earnings warnings haven't been sector-specific. They've been broad-based.
On Tuesday, medical-device maker Edwards Life Sciences (NYSE: EW) lost more than 20 percent of its value when the company said third-quarter sales would miss expectations. Shares fell $22.81 to $84.60.
Institutional investor sold the stock in spades Tuesday after the company forecast third-quarter sales of $448 million, well below the consensus estimate of $476.6 million. CEO Michael Mussallem said the company expects "a strong rebound in the fourth quarter," helped by pending Food & Drug Administration (FDA) approval of the company's Sapien heart valve to treat high-risk patients.
You'd think a statement like that would've softened the blow, but that wasn't the case. Buyers were nowhere to be found Tuesday and the stock finished near its session low. Volume totaled nearly 8.9 million shares, well above its average daily volume of around 750,000 shares. A huge volume surge like is a result of big investors liquidating positions. The news seems to catch the market off-guard as Edwards wasn't showing anything in the way of sell signals ahead of the news.
The news rattled other medical-device makers. Shares of Zimmer Holdings (NYSE: ZMH) lost 4.6 percent to $63.75 in heavy volume. It closed just above its 50-day simple moving average (SMA). Big investors also sold shares of Intuitive Surgical (Nasdaq: ISRG) as shares slumped 2.8 percent to $495.16. The former leader has been facing repeated resistance at its 40-week moving average, a bearish sign.
Late Tuesday, engine maker Cummins (NYSE: CMI) lowered its earnings and revenue forecast for the full year and announced plans to cut as many as 1,500 jobs by the end of the year. Shares slumped five percent to $86 early Wednesday in pre-market trading.
When it comes to underlying market health, market sentiment has clearly taken a turn for the worse. Recent earnings warnings aren't helping matters. Neither are concerns about slowing growth. Earlier this week, the World Bank cut its growth forecasts for the East Asia and Pacific region. It also cut its growth forecast for China. It now sees growth of 7.7 percent in 2012 for the world's second-largest economy, down from a prior forecast of 8.2 percent.
On Tuesday, the International Monetary Fund (IMF) cut its estimate of 2012 global growth to 3.3 percent from 3.5 percent and 2013 growth to 3.6 percent from 3.9 percent.
The rally is clearly under pressure here and market-leading stocks like Apple (Nasdaq: AAPL) are starting to show chinks in their armor. The Nasdaq Composite is now trading below its 50-day SMA Headed into today, the S&P 500 showed six higher-volume declines in recent weeks; four for the Nasdaq. This points toward institutional selling and is worth heeding. For individual investors, it's the time to be playing defense, not offense.
Posted-In: Earnings News Movers & Shakers FDA Management Global Pre-Market Outlook Movers Best of Benzinga
View Comments and Join the Discussion!