Sears Sales Continue to Fall but Losses Narrow and Stock Rises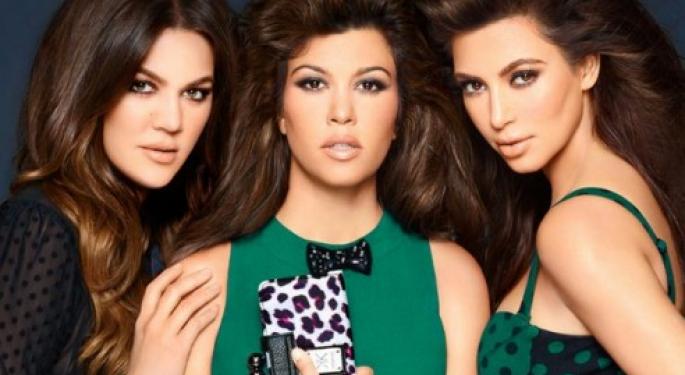 Sears Holdings (NASDAQ: SHLD) posted a narrower second quarter loss this year than it did in 2011. Sears has cut expenses and reduced inventories in an attempt to turn the company highly profitable once again. Merchandise inventories fell to $8.7 billion from $9.3 billion in the second quarter. Much of the reduced inventory is attributed to store closings.
Investors seem to be receiving the smaller-than-expected loss as positive news Thursday morning. Sears shares are trading higher at $58.17, up 2.75 percent.
Sears said second quarter revenue fell seven percent to $9.47 billion, which missed Street consensus of $9.68 billion. Revenue from stores that were opened for at least one year fell 2.9 percent from the same period last year. Comparatively, revenue figures fell 4.7 percent for Kmart stores.
In the second quarter, Sears lost $132 million, or $1.25 per share, for the period that ended July 28. This compares with a loss of $146 million, or $1.37 per share, just one year ago.
The company reduced its total debt to $3.3 billion from $3.5 billion for the same period last year. Sears is reducing debt by selling off real estate holdings, cutting advertising costs and slicing administrative expenses through payroll.
Sears has been attempting turn its business around for years, though there has been very little headway made through the $2 billion acquisition of apparel maker Lands' End a decade ago. The 2004 merger with Kmart has turned out to be a bust as well, as the company is in the process of closing 100 to 120 Kmart and Sears stores.
In a potentially positive turn of events, the retailer announced this week that it is moving forward to spin off Hometown and Outlet stores, along with a number of hardware stores through a rights offering. The news was well received by Wall Street investors, as the stock climbed up 5.7 percent on Monday.
The spin off will become a publically traded company with 1,200 small stores pushing Sears product lines. Hometown accounts for $2.6 billion of Sears' $41 billion annual revenue. Sears Chairman Edward Lampert's ESL Investments will own a majority stake in the business being spun off, according to the Associate Press report.
In an attempt to become relevant to a younger crowd last year, Sears entered into an agreement with the Kardashian family to design clothing and accessories in an exclusive collection. No results have been made public pertaining to the success of the brand on Sears's earnings.
Sears shares have traded in a broad range over the past year with a low of $28.89 and a high of $85.90. Currently, the stock is stuck in the middle of that range at $58.00. Retailers are riding a wave of positive news, including yesterday's retail sales figure for July that was up 0.4 percent, beating analyst's consensus of 0.1 percent.
Retailers Target (NYSE: TGT) and TJX (NYSE: TJX) both beat analyst estimates and also guided higher this week.
Conversely, Wal-Mart reported its second quarter revenue number was lower than Wall Street was anticipating. The company only beat earnings estimates by a penny. Wal-Mart shares were down 2.6 percent in early trading Thursday morning.
For Sears, the market and its current situation will keep investors at bay. However, much of Sears' recent rise will likely be short lived until the company provides guidance that solidifies a turnaround.
Posted-In: Associate Press Edward Lampert ESL InvestmentsEarnings News Guidance Management Hot Best of Benzinga
View Comments and Join the Discussion!