Social Media Outlook for Tuesday August 7 (VSI, NIHD, CBOU, BBY)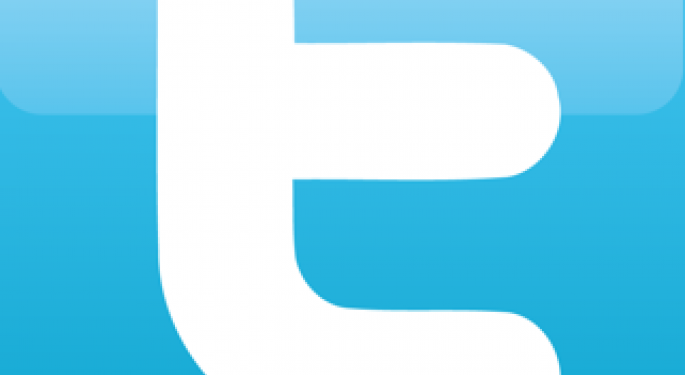 In recent years, traders and investors have increasingly turned to social media to discuss their investments. Now, interested parties can get a scientific look at what is being discussed on a weekly, monthly, and even hourly basis.
Provided by Social Market Analytics, here is the social media outlook for Tuesday, August 7.
Most Bullish
Vitamin Shoppe (NYSE: VSI) shares were up about 7.5 percent on Tuesday after the company posted earnings that beat analyst estimates for earnings and revenue.
NII Holdings Inc. (NASDAQ: NIHD) traded down nearly 28 percent on Tuesday. The company reported a quarterly loss and cut projections for full year revenue.
Most Bearish
Caribou Coffee Company (NASDAQ: CBOU) shares were down about 4 percent after the company cut its sales growth estimates for the full-year. The company does not expect any sales growth in this period.
HCA Holdings Inc. (NYSE: HCA) traded up about 5 percent on Tuesday's session. These gains occurred despite a probe by the Justice Department about heart procedures performed at the company's locations.
Most Discussed
Apple (NASDAQ: AAPL) shares were down slightly. It was revealed on Monday that Apple will stop providing the YouTube application on its iPhones and iPads.
Best Buy (NYSE: BBY) traded down about 2.5 percent on Tuesday. The company's founder, Richard Schulze, offered to buy the company for $8.8 billion on Monday.
Knight Capital Group (NYSE: KCG) shares were up about 4.5 percent on Tuesday. The company traded down after it received financing on Monday for the trading losses which occurred last week.
Google (NASDAQ: GOOG) shares were down slightly on Tuesday after Apple (NASDAD: AAPL) announced that it would stop using Google's YouTube application on its devices.
Facebook (NASDAQ: FB) traded up on Tuesday after it stated that it would introduce an online gambling application where customers can use real money in the UK.
Interested in getting more information about stock trends on social media? Sign up for the Social Market Analytics newsletter on the SMA website.
Posted-In: Earnings Long Ideas News Guidance Short Ideas Movers & Shakers Offerings Contracts Best of Benzinga
View Comments and Join the Discussion!