General Motors: Another Executive Bites the Dust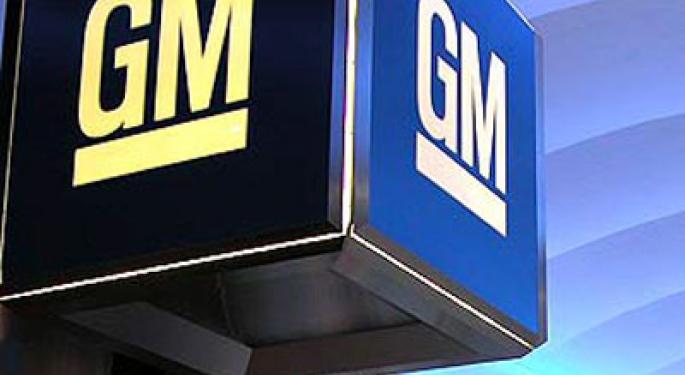 General Motors (NYSE: GM) executives are proving to be as indecisive as the company itself, as abrupt departures continue to make headlines and raise concerns amongst shareholders. At a time when the automaker has been juggling whether or not to advertise on Facebook (NASDAQ: FB), along with altering the sponsorship terms of soon-to-be public Manchester United, the company has also watched not one, but two major executives walk out the door over the past week.
Monday revealed that Global Marketing Chief Joel Ewanick had resigned on account of "failing company expectations." However, it turns out his actions were preceded by longtime General Motors Designer David Lyon, who was slated to become the vice president of Europe's design segment.
Lyon suddenly parted ways with the company last Thursday, less than a week before he was supposed to begin working under his new title.
While no specifics were provided as to why Lyon turned down his new opportunity so abruptly, it is likely that his departure will further impact General Motors shares during Tuesday trading. Just yesterday, news of Ewanick's resignation helped bump shares down about 1.5 percent for the day.
Now, this is not to say that General Motors is in some type of desperate situation…yet. After all, the automaker has remained relatively mute while other major players such as Ford (NYSE: F) and Toyota (NYSE: TM) make recall after recall. However, managerial shake-ups are painting quite the unstable picture for the company as of late.
"Many investors, too, are nervous about the churn in executive ranks. They watched the company's stock price last week fall to an all-time low since its November 2010 initial public offering, down almost half from its January 2011 high," The Detroit News reported Tuesday morning.
Regardless of public persona, General Motors has lost a designer who has helped the company achieve monstrous success over the course of his extensive career.
According to The Detroit News, Lyon was, "known for his interior design of the Chevrolet Volt. He also worked on the design of the Buick Enclave, LaCrosse, Verano and the Riviera concept, plus the Chevrolet Corvette, Cadillac CTS, Escalade and Chevrolet Silverado pickup."
As the company works to come up with a replacement for Lyon, second-quarter earnings are expected to be revealed on Thursday. With the stock slipping despite increased sales in the U.S., results and management explanations will be nothing short of interesting for shareholders to hear.
General Motors closed Monday at $19.36, down nearly 1.6 percent for the day. The company was down over 30 percent year-over-year.
View Comments and Join the Discussion!
Posted-In: Buick Enclave Cadillac CTSEarnings News Topics Management IPOs General Best of Benzinga