Did Halliburton Fall Too Low on Lower Margins?
Induced hydraulic fracturing, or "fracking," has become a profitable but controversial way of extracting natural gas out of the Earth, and no one may benefit more from the technology than Halliburton (NYSE: HAL).
So investors were disappointed--and reacted accordingly--when the energy giant that Dick Cheney made infamous announced adjusted fourth quarter earnings of $1.00 per share, only a penny above the consensus estimate. The solid earnings failed to impress largely because of falling profits from North American operations. The company's margin fell to 27.2% due in part to lower seasonal demand and higher operational costs, causing the stock to plummet over 4% in early trading on Monday.
The sell-off may be short-sighted. Halliburton faced a big hit to its bottom line thanks to spending on future operations. In the last quarter of 2011, the company's costs jumped over $1.4 billion from last year due mostly to investments in fracking technology. Halliburton is betting that consumers will continue to look for low-cost energy sources as oil prices continue to rise. Despite environmental concerns, natural gas remains a cheap option.
However, gas is becoming too cheap. With shale gas production increasing by 140% between 2007 and 2009, fracking seemed a reliable growth industry at a time when all other economic activity seemed doomed. Now, natural gas production has grown too much, and lowered prices have made some drilling operations no longer profitable. Chesapeake Energy (NYSE: CHK) has said that it will cut gas production, no doubt responding to a glut in the market. Boardwalk Pipeline (NYSE: BWP) turned to investors to raise $173.5 million in a new public offering of common units as the company struggles to pay its growing pile of debts thanks to a string of acquisitions and new ventures that falling natural gas prices cannot adequately cover.
Low prices have not created greater demand, as a warm winter kept consumers away from the thermostat, causing steady expansion in the natural gas industry to hiccup. As gas companies struggle with cheap prices and lower demand, investors fear that energy companies will be more reluctant to contract Halliburton for its services.
However, the company's lower operating margin does not confirm this suspicion. While operating costs rose in the last quarter, revenue jumped by 6% on the last quarter and a staggering 56% on last year, suggesting that demand for Halliburton isn't actually falling as much as investors might fear. The higher revenue is an impressive feat as the major natural gas producers struggle with an unfavorable market, pointing to a brighter future for Halliburton than what is reflected by today's share price.
Despite investor response, the company's growing expenses may also be good news, as they point to Halliburton's confidence in the tracking industry. The new ventures and exploratory projects that are expensive now may pay off in the future, especially if lower temperatures and a resurgent American economy cause natural gas prices to rise. With once pessimistic economists announcing a recovery, energy companies might soon begin investing more, and Halliburton may see a handsome return on the investments it made last quarter.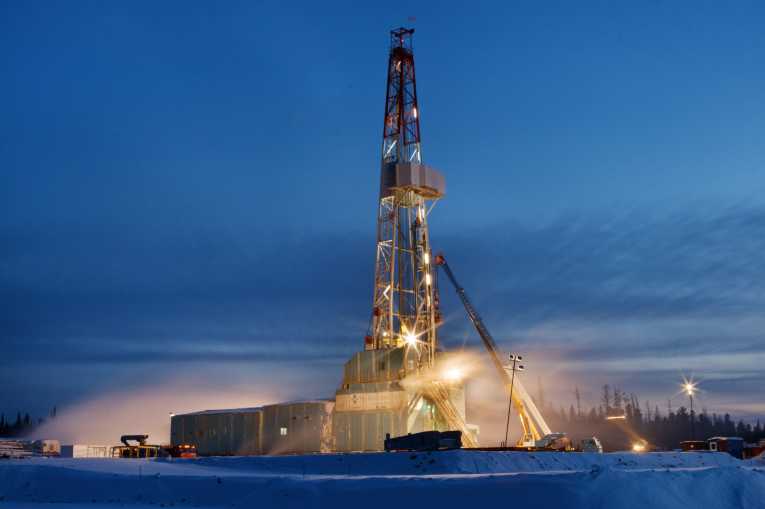 Posted-In: Earnings News Commodities Markets Movers Best of Benzinga
View Comments and Join the Discussion!