Could Apple Be Even More Powerful Than We Thought?
Apple (NASDAQ: AAPL) reported earnings last night, missing estimates for the first time since 2004.
The Cupertino, Calif.-based company reported fourth quarter earnings of $7.05 per share on $28.38 billion in revenues. Wall Street had been expecting $7.28 per share on $29.45 billion in revenues. While the earnings miss is shocking, what is almost even more shocking, is the forward guidance the company gave. It said it expects to have first quarter earnings of $9.30 per share and $37 billion in revenues. That is well above the Wall Street estimates, which is a first for the company.
The company blamed the earnings short fall on the speculation that an iPhone 5 was coming out, something it has never done before. Nonetheless, it sold 4.89 million Macs, 17.07 million iPhones, and 11.12 million iPads during the fourth quarter. It sold more Macs than estimates, and missed iPhone estimates by almost 3 million. iPad sales also came in better than expected.
To start off the conference call, new CEO Tim Cook said, "The world has lost a visionary and amazing human being." He went on to say, "…Steve inspired everyone at apple to do extraordinary things."
Apple also gave this little nugget of information. "Customer response to iPhone 4S has been fantastic, we have strong momentum going into the holiday season, and we remain really enthusiastic about our product pipeline," the company said.
Generally, the company does a "UPOD" with guidance. UPOD is short for under promise, over deliver. If Apple is continuing its ways of "UPOD", that could imply that Apple may have a $40 billion revenue quarter, something it has never done before.
Anecdotally, at the Value Investing Congress yesterday, Bill Ackman of Pershing Square said that he was at the 5th Avenue store in New York City last at night trying to get his daughter the new iPhone 4S, and he could not. He said, "There must've been 1000 people there." The worries about demand for the iPhone 4S seem to have been abated. On Monday, Apple said it sold over 4 million iPhone 4S's in its first weekend. That is a remarkable number.
So far, Wall Street has come to the defense of the "golden stock", giving a wide variety of reasons for the earnings miss. Citi said to buy Apple on today's dip, as did a number of other research firms. Particularly interesting in Citi's research note was the fact that Apple has sold almost 7 million iPhone's since October 4.
In the note, Citi wrote, "In addition to the 4M iPhone 4S's sold during the first weekend, Apple commented that it has sold ~3M iPhone 4/3GS units in just 2 weeks following the price cuts announced on October 4. In just the first two weeks out of a 14 week quarter, Apple has sold more than 1/3 as many iPhones as it sold during the entire 3CQ11, and we have not even hit the peak Holiday season yet."
A lot of sell-side analysts are trying to figure out how Apple's same-store-sales fell from 36% year-over-year to just 1% in the most recent quarter. It was the expectation of the iPhone 5, which never came. Apple did not ever mention an iPhone 5, but with the improvements to the iPhone 4S over the iPhone 4, it is clearly a much better and different phone. It is all in the name.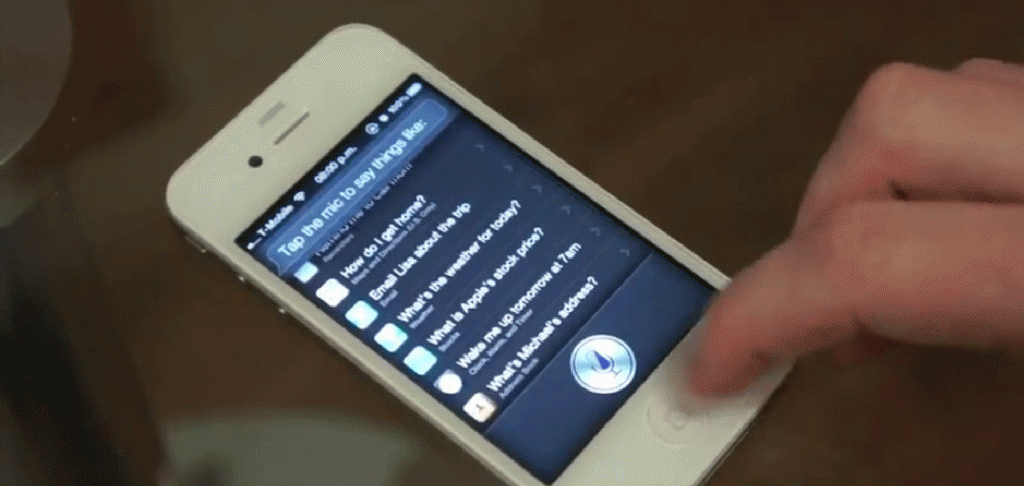 When Steve Jobs passed away, Cook said in an internal email that the company would not operate differently than if Steve was the CEO, and not Cook. He wrote, "I want you to be confident that Apple is not going to change."
He did make a comment about Apple's $81.6 billion cash hoard, saying he is "not religious" about keeping the cash on the books. Historically, Apple has used its cash to buy mass quantities of supplies, and eschews a dividend, buybacks or acquisitions. Cooks' comments may signal a change in that line of thinking.
Cook has been the acting CEO and CEO since Jobs took a leave of absence in February 2011, and before that, when he took his first medical leave of absence in 2004. The company has always under promised, and over delivered. If Cook is held true to his word, that Apple is not going to change, then the UPOD statute is probably going to be kept as well. That is what makes the massive revenue number Apple quoted last night for the first quarter of 2012 so strange. Has Apple really changed its UPOD guidance or not?
We will find out when the company reports first quarter earnings in January 2012, which is always its busiest quarter, due to the holiday shopping season. If Cook is keeping his word, Apple could be a lot more powerful than any of us thought possible.
That might not be "thinking different," but it certainly is thinking bigger than ever.
ACTION ITEMS:

Bullish:
Traders who believe that Apple's revenues will come in close to $40 billion will continue might want to consider the following trades:

Go long Apple and go long hard. With the recent ramp up in China as a growing segment for Apple, Apple could be experiencing higher growth than even the most bullish on Wall Street expect.
Bearish:
This could be bearish for the likes of Research in Motion (NASDAQ: RIMM) and the other competitors in the smart phone industry. The other competitors do not offer brand cache. You can not buy brand cache. It is built. Apple has done that better than anyone. By dropping the price of the iPhone 4 and the iPhone 3S to free, it makes it more accessible to those who wish to have an iPhone.

Neither Benzinga nor its staff recommend that you buy, sell, or hold any security. We do not offer investment advice, personalized or otherwise. Benzinga recommends that you conduct your own due diligence and consult a certified financial professional for personalized advice about your financial situation.
Posted-In: iPhone 4Earnings Long Ideas News Guidance Short Ideas Tech Trading Ideas Best of Benzinga
View Comments and Join the Discussion!