The Buyback Menace: How Share Repurchases Are Pushing Us To A Recession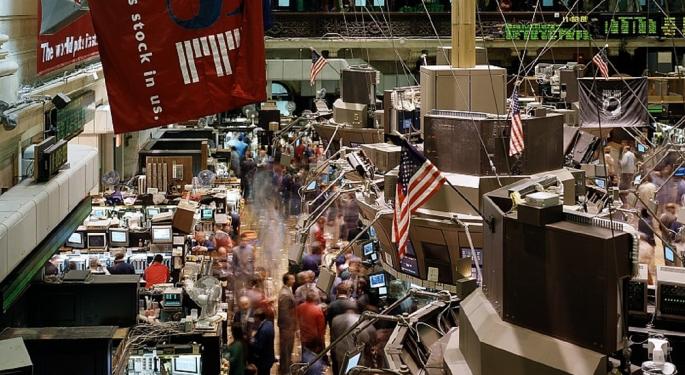 The S&P 500 has bounced back from its February lows in the high 1800s. So, despite the huge Brexit dip Friday, the index has regained about 11 percent since winter 2016. Many credit the uptick to stabilizing Chinese markets, a Federal Reserve bank that's been far less hawkish on interest rate hikes than expected, but one overlooked aspect of economic activity propping up the value of the market issues is stock buybacks.
Yahoo! Inc. (NASDAQ: YHOO)'s Yahoo! Finance reported buybacks have hit a new record high during the last 12 months, with companies spending $589.4 billion buying back their shares. A total of $161.4 billion of that was in the first quarter alone. Here's what's scary about that: The last time one financial quarter saw that much buyback spending was in 2007, right before the country began tilting toward the Great Recession.
Related Link: What A Boring Week In The Markets
Shareholders, frustrated with absurdly low dividend yields compared with historic averages, have pressured boards to increase their returns. Corporate boards have basically two ways of returning profits to shareholders: raising dividends or repurchasing shares. Buying shares reduces the amount of common stock, effectively increasing the value of shares that remain outstanding by reducing the supply, as long as demand stays consistent.
This means a couple of things; for starters, investors must sell their shares to realize the positive effect intended, putting long-term investors in a bit of a quandary. But another consequence could be interpreted as an artificial inflation of the market values of public companies. Earnings are also distorted, as earnings are reported on a per share basis, and when there are fewer shares, earnings per share (EPS) will necessarily be higher, whether actual profits have improved substantially or not.
Take a look at Apple Inc. (NASDAQ: AAPL), one of five companies responsible for the largest stock buybacks in the first quarter 2016. In the last three years, Apple's net income increased 6 percent from 2013 to 2014, while EPS, the number most investors actually look at, grew 13 percent. From 2013 to 2014, net income grew 35 percent while EPS was 43 percent higher.
This might explain why the market has been flirting with new highs while everyday people have suffered with stagnant wages (another consequence of buybacks is that extra cash is not used to increase hiring or wages) and underemployment. The key takeaway? Don't look to the stock market for a read on the economic reality as buybacks are clouding the view.
Posted-In: Brexit China Federal ReserveBuybacks Economics Media Trading Ideas Best of Benzinga
View Comments and Join the Discussion!