Google Announces Landmark Move To Stop Selling Ads Based On User Web Browsing: WSJ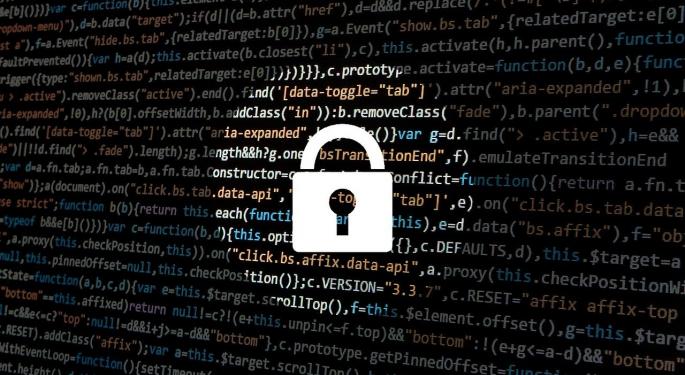 Alphabet Inc's (NASDAQ: GOOG) (NASDAQ: GOOGL) Google intends to terminate ad sales based on browsing across multiple websites, the Wall Street Journal reports.
Google intends to stop employing and investing in tracking technologies that distinctively identify web users across the internet. Last year, the company disclosed removing the most commonly used tracking technology, called third-party cookies, in 2022.
It could be a landmark move amidst increased flak from privacy advocates and regulators towards the tech majors.
However, the move could also be a dampener for companies dependent on such tracking for ad promotion. Interestingly, Google accounted for 52% of global digital ad spending of $292 billion in 2020.
Google's ad-buying tools will employ novel technologies called "privacy sandbox" to target ads without retaining information about individuals from multiple websites. In January, Google disclosed its open testing plans using that technology in the second quarter.
Google's ad-buying tools account for around 40% of the digital advertising on the open internet beyond Google Search, YouTube, and Facebook.
The latest change does not include Google ad tools and unique identifiers for mobile apps, just for websites. However, in the future, there are strong chances of broader incorporation of the new system.
Apple Inc (NASDAQ: AAPL) remains dedicated to user privacy by seeking user approval before collecting an advertising identifier for iPhones. Concurrently, the European Union privacy regulators have lodged multiple complaints regarding user data sharing by websites with third parties.
Google's decision coincides with big tech companies facing multiple antitrust investigations. Apple and Google have been accused of using privacy as an excuse for hurting competitors by smaller digital-ad companies that employ cross-site tracking. Facebook CEO Mark Zuckerberg blamed Apple for unfairly using their dominant platform to interfere with different apps, including Facebook.
U.K.'s Competition and Markets Authority launched a formal probe into Google's phasing out of third-party cookies from its Chrome browser based on a complaint from a group of marketers. Google's initiative would further strengthen its commanding position in the online advertising space as per the complainants. Google disclosed that it had intimated the antitrust regulator regarding the termination of unique tracking across multiple websites.
Google's initiative can disrupt the advertising-industry efforts towards more privacy-friendly technology for targeting individual consumers. The Partnership for Responsible Addressable Media led a group of advertisers and advertising technology companies, intend to rely on new identifiers, like strings of numbers and letters derived from users' email addresses. However, Google remained adamant on its new initiative as it did not subscribe to the aforementioned group.
Google's limit on unique tracking identifiers will not extend to information that a company gets directly from a customer. Therefore, websites will sell ads based on users' activity only on that specific site. Further, Google will also continue to allow advertisers to showcase ads on Google services like YouTube to specific clients they already have contact information.
Although Google will stop targeting such ads to the people on other websites.
Price action: GOOG stock was down 0.70% at $2,061.22 on the last check Wednesday.
Related News: Facebook Inc (NASDAQ: FB) might have overpaid the Federal Trade Commission (FTC) a hefty settlement fee of $4.9 billion for 2019's alleged breach of user privacy following an antitrust investigation.
View Comments and Join the Discussion!
Posted-In: Data PrivacyNews Top Stories Tech Media Best of Benzinga