Kubient Is Using Advanced Cloud Technology To Innovate Digital Advertising by Eliminating Fraud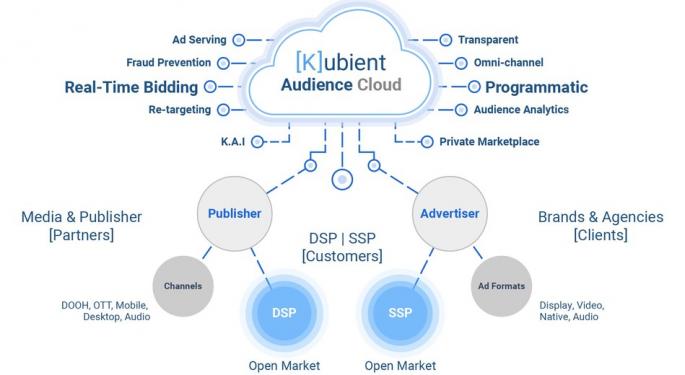 Kubient was one of the sponsors for the Benzinga Global Small Cap Conference that took place on December 8-9, 2020. The information contained in this article in no way represents investment advice or opinion on the part of Benzinga or its writers and is intended for informational purposes only.
Kubient Inc (NASDAQ: KBNT) is a young company in the cloud-based advertising space. Kubient offers clients a variety of products and services, including trademarked software that allows publishers to maximize online advertising, while effectively eliminating fraud. 
Paul Roberts founded Kubient in 2017 because he saw a need to streamline the process between real-time bidders and vendors. To do this, he and the company use advanced, programmatic technologies to increase publisher revenue and lower advertising costs. 
Kubient's mission is to transform the digital advertising industry to audience-based marketing. Millions of dollars a year are wasted on digital advertising due to fraud and ads missing their intended audience. Kubient seeks to solve this problem.
"Bad actors are getting smarter about finding ways to send false impressions," said Paul Roberts, Interim CEO and founder of Kubient. "We continue to urge advertisers to be cautious of the partners they allow into their tech stacks and remain skeptical about suspicious activity or CPMs that appear to be too good to be true. As ad budgets are still recovering due to COVID-19, it's important that media buyers are buying quality inventory and are catching fraud as soon as possible."
Fraud Prevention
Kubient's KAI Ad Fraud Prevention is one such product that will allow the company to crack down on fraud. This software allows companies to completely eliminate the issue of illegitimate advertisers, and streamline the process between ads and customers.   
Another product the company offers is its Audience Cloud. Kubient's Audience Cloud is an end-to-end open marketplace solution to connecting advertisers and vendors. Vendors and markets can use the platform to entirely integrate the digital marketplace between advertisers and buyers. This allows customers of the Audience Cloud to increase their rate of investment on their advertising, while not having to worry about fraud.
Kubient recently ran a survey to better understand how professionals in the advertising space felt about the issue of fraud in digital advertising. The findings of the study were truly astounding: more than 50% of respondents believe the industry as a whole is not doing enough to fight fraud. One in five respondents said they would be willing to pay 5% or more of their current advertising budget to eliminate the issue of fraud, and one in ten respondents said they would spend even more than a 5% increase. 
"It's particularly interesting to us as a company actively battling ad fraud  and market inefficiency to see that many of our prospective customers have a lack of faith in the tools that are available," said Kubient founder and interim CEO, Paul Roberts. "It's clear that there is a lack of actionable dialogue happening, that not only highlights the problem but gives tangible solutions. Our work is to continue to showcase how important it is to integrate tools and technology that completely prevent, not only identify bad actors."
This insight into the willingness of advertisers to pay for security and assurance is a good sign for Roberts and his company's business model.
View Comments and Join the Discussion!
Posted-In: benzinga small cap conference KubientNews Small Cap Success Stories Startups Tech General