Better Christmas Present: New Video Game Or GameStop Stock?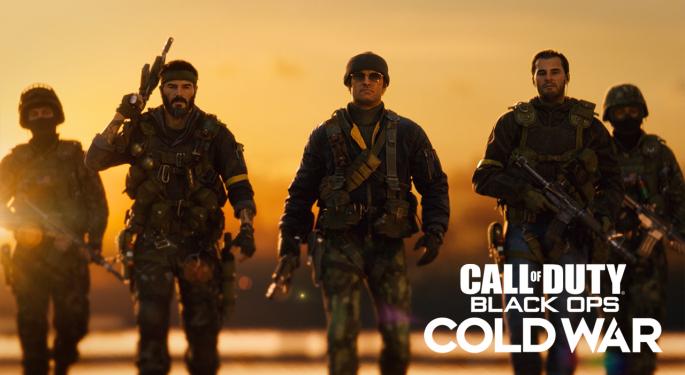 Many new video games come out during the holiday season, making them popular gifts. Not many parents, however, could have imagined that stock might have been a better present.
What Happened: The video game sector saw record sales of $7.7 billion in December, up 25% year-over-year according to Venture Beat. Sales of video game content including physical and digital sales hit $5.8 billion, up 23% year-over-year.
The top-selling video games were "Call of Duty: Black Ops: Cold War" from Activision Blizzard, Inc. (NASDAQ: ATVI), "Cyberpunk 2077" and "Assassin's Creed: Valhalla"
New games cost around $60 at a retailer like GameStop Corp (NYSE: GME).
Related Link: How Retail Option Traders Are Supercharging The Short Squeeze In GameStop
Stock Instead Of Game: Many parents likely gifted video games to their kids during the holidays. While many kids would be happy with a video game to play on their new console from Sony Corporation (NYSE: SNE) or Microsoft Corporation (NASDAQ: MSFT), they might have better served with stock instead.
The rise of GameStop has been one of the hottest investing stories as the company is now one of the 500 most valuable companies in the world with new investors have flocked to the heavily shorted stock.
Instead of buying a new $60 video game on Christmas Eve, a parent could have bought three shares of GameStop with shares around $20.
Those three shares would now be worth $1,060.29. A gift of GameStop stock instead of a new video game could have led to profits that could pay for a new video game console like the Playstation 5 or Xbox Series X and multiple video games.
(Photo: Activision)
View Comments and Join the Discussion!
Posted-In: Call of Duty Citron Research PlayStation 5 Xbox Series XShort Sellers Tech Best of Benzinga