Versus Game Taps Raised In Space, Winklevoss Brothers, Sway House, Others In $4M Seed Round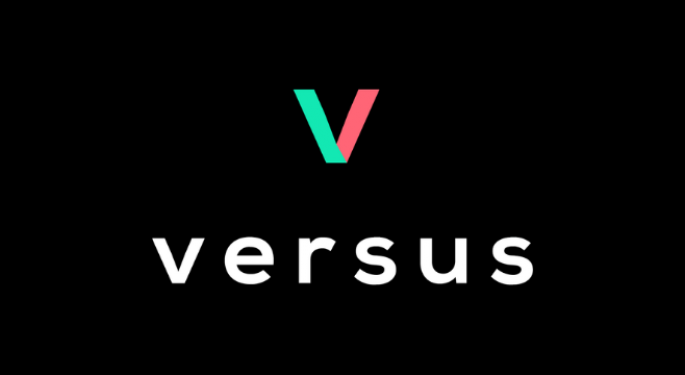 "Knowledge should be rewarded."
That's according to serial entrepreneur John Vitti, the CEO at Versus Game, a consumer prediction and social wagering marketplace that just closed a $4-million seed round led by Raised In Space, the joint venture between Scooter Braun's Ithaca Holdings and Ripple's Xpring initiative, with Raised In Space partners Shara Senderoff and Zach Katz supporting the investment with hands-on guidance.
A 'Formal Platform' For Predictions: Vitti founded Versus Game after successfully building consumer and B2B SaaS companies that catered to the likes of Microsoft Corporation (NASDAQ: MSFT), YellowPages, Alphabet Inc (NASDAQ: GOOGL) (NASDAQ: GOOG)-owned Google and Yahoo.
Versus, unlike Vitti's prior ventures, rewards consumers for their knowledge of mainstream culture. App users can create games and compete against each other on outcomes in sports, plotlines of TV shows and more.
"We've been making opinions and predictions all day long, every day, since we were born," Vitti told Benzinga. "So, we just created a formal platform for it."
The platform has accumulated over 6 million users and given away nearly $10.5 million in cash prizes. The hype has traveled far, drumming up interest from Tinder founder Sean Rad, who invested $1 million in the company after media personalities Michael Gruen, Josh Richards, Bryce Hall and Griffin Johnson.
"We're so lucky to have these people on board," Vitti said of the funding participation, which also included Noah Beck, Blake Gray, Plus8 Equity Partners, Jam Fund (Justin Marteen), Craig Donato from Roblox, Tapjoy (Rizwan Virk), Ha Nguyen from Spero Ventures, TIE Group, Michael Zyda, Cameron and Tyler Winklevoss and KLO Capital.
"This is like the Illuminati of investors from our previous rounds, as well. It really catapults us into different industries and conversations that are leveled up."
What It Means For Growth: The seed round adds fuel to the fire as Versus looks to capitalize on its first-mover advantage in the gaming space.
The firm's steady revenue growth, doubling user base and recent popularity has led to partnerships with companies and celebrities.
"The referral program is big for us, and we're also creating moments around big events like the Grammys, Oscars and Super Bowl," the CEO said.
"We're partnering up with all of them — Triller, Maxim and ESPN. We're coming together and you'll soon see massive games with celebrity involvement."
At this stage of growth, Versus is looking to get its product out to nearly 100 million users.
"It's about branding and awareness; we want to be a household name for the sole purpose of putting money in people's pockets."
What's Next For Versus: Versus Game has come a long way from being a platform used by influencers and celebrities to earn money and engage with fans.
Now, anyone can create and participate in games by downloading the Android or iOS app.
"We are trying to be inclusive — this is for everybody, the masses. We are the ones consuming all this content and so now we're saying: 'hey, everyone that's consuming content, you can make money off of your knowledge.' That's our whole mission."
Stay tuned for upcoming initiatives, including a $1-million giveaway the week of the Super Bowl, and another the week of the Grammys, by clicking here.
View Comments and Join the Discussion!
Posted-In: Alphabet Blake GrayNews Entrepreneurship Financing Startups Media General Best of Benzinga