Last Week's IPO Recap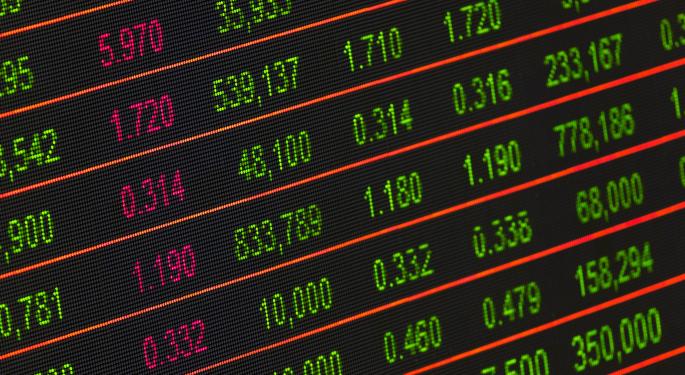 Last week brought us six new IPOs. Among these, breast cancer biotech company Olema Pharmaceuticals (NASDAQ: OLMA) led the way as the week's top performer while its stock skyrocketed 157% on its first day. Olema Pharmaceuticals was the only one to hurry up and go public before the holiday. Other public newbies were Maravai LifeSciences Holdings, Inc. (NASDAQ: MRVI), Sotera Health Company (NASDAQ: SHC), Yatsen Holding Limited (NYSE: YSG), Telos Corporation (NASDAQ: TLS), and NeoGames S.A. (NGMS) (NASDAQ: NGMS).
Olema Pharmaceuticals
Olema Pharmaceuticals managed to raise $209 million at a $769 million market cap. The company focuses on the discovery and development of targeted therapies for women's cancers, like a targeted endocrine therapy which can be taken orally. The company's leading candidate is currently going through Phase 1/2 trials, with the initial data expected in the second half of 2021. Olema finished the week up 157%.
Maravai LifeSciences
Maravai LifeSciences, the research testing service provider, also upsized and raised $1.6 billion at a $7.2 billion market cap. During 2020, the company demonstrated accelerated growth thanks to the use of its mRNA products in COVID-19 vaccine development. Its main customers include Pfizer Inc. (NYSE: PFE), responsible for 14% of the company's revenues (January-September), and BioNTech SE (NASDAQ: BNTX). Maravai finished up 11% last week.
Sotera Health
The sterilization service provider, Sotera Health, also did very well during its first "public" week. The company raised $1.1 billion at a $6.4 billion market cap. The Sotera IPO priced late Thursday and began trading Friday, finishing up 9%. Sotera also provides Co-60 products used in gamma-radiation and lab testing for advisory purposes. The company makes some good and growing profitable margins, and it is also praised for its strong free cash flow.
Yatsen
With a 377% YoY (2018 to 2019) increase in revenues, Chinese company Yatsen produces and sells cosmetics under brands including Perfect Diary. The company went public last week, raising $617 million at a $7.0 billion market cap. Although the operating margins are down since the beginning of the year due in part to COVID-19, the company finished last week up 91%.
Telos
Telos made sure that not all the previous week's IPOs are from the medical and cosmetic world. The IT and cybersecurity company from Ashburn, Virginia, provides highly customizable software-based security solutions, mostly to the United States Department of Defense as well as some other government and enterprise clients. It finished last week up 12% and raised $254 million at a $1.1 billion market cap.
NeoGames
NeoGames, the company providing technology, gaming, and operational services to lottery operators in North America and Europe, managed to raise $82 million at a $444 million market cap. It finished the week up 22%.
COVID-19 Made Us Look at Things Differently
Investment in biotech and medical research is traditionally risky. The same goes for the cybersecurity and IT segment. Even as COVID-19 made us look at these industries differently, last week's IPOs are entering a drastically altered market than they might have just a few months ago.
This article is not a press release and is contributed by a verified independent journalist for IAMNewswire. It should not be construed as investment advice at any time please read the full disclosure . IAM Newswire does not hold any position in the mentioned companies. Press Releases – If you are looking for full Press release distribution contact: press@iamnewswire.com Contributors – IAM Newswire accepts pitches. If you're interested in becoming an IAM journalist contact: contributors@iamnewswire.com
The post Last Week's IPO Recap appeared first on IAM Newswire.
View Comments and Join the Discussion!
Posted-In: IAM NewswireNews IPOs Markets