Former FaZe Clan Leaders Create XSET To Promote Diversity In Esports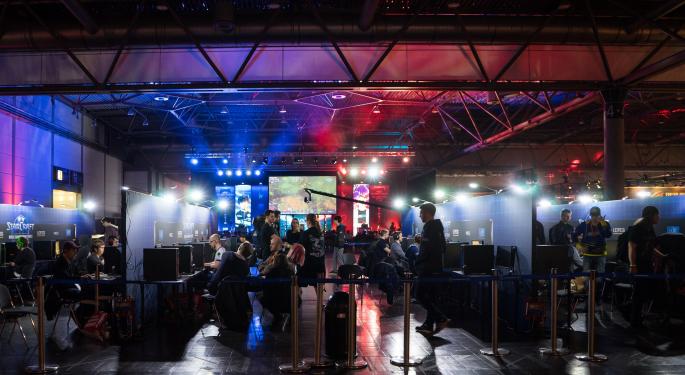 Former FaZe Clan president Greg Selkoe created a new gaming and esports organization XSET to fill a void in the gaming marketplace, particularly the lack of diversity in gaming and esports.
While FaZe Clan is one of the most popular gaming organizations, it's been surrounded by a mixture of press and controversies like the H1ghSky1 incident and Turner "Tfue" Tenney's lawsuit. Inevitably, Selkoe's departure circulated a familiar dose of drama, but the ex-president of FaZe immediately addressed the situation and praised the mission of XSET.
"Gamers are from all walks of life and all backgrounds. But if you look at the current organizations, they sort of resemble a frat house. They're not reflective of the racial and gender diversity in the gaming world," Selkoe told The New York Times.
FaZe Clan's "frat house" image is something that has been spoken about by several people in gaming and esports, but Selkoe is determined to move past it, and clarified that his statements weren't directed toward FaZe Clan alone.
He told The Esports Observer, "People are going to say a lot of things. I have nothing negative to say about FaZe Clan at all. Obviously, when someone leaves or some news happens, people want to start drama, which is part of the gaming world. I get it and it's fun. I was not calling them out individually. I was calling out the culture at large and I think they agree with us."
The new organization has been consistently announcing new talent, including former Call of Duty pro Jordan "Proofy" Cannon and Atlanta Falcons quarterback Kurt Benkert. Along with content creation, the organization has plans to compete in a variety of esports titles like "Rainbow Six" and "Halo." However, Selkoe did clarify that XSET would not be investing in an "Overwatch" and "Call of Duty" team in the games' official leagues.
"A lot of things are happening behind the scenes," Selkoe said. "We've been talking with HBO about a mental health initiative. We're going to be working on mentoring and helping young people so that it's not just about gaming, [it is about] being good people off the field. We have a lot in store."
View Comments and Join the Discussion!
Posted-In: eSports FaZe Clan gaming XSETNews Media Best of Benzinga