Why Kohl's Stock Is Trading Lower Today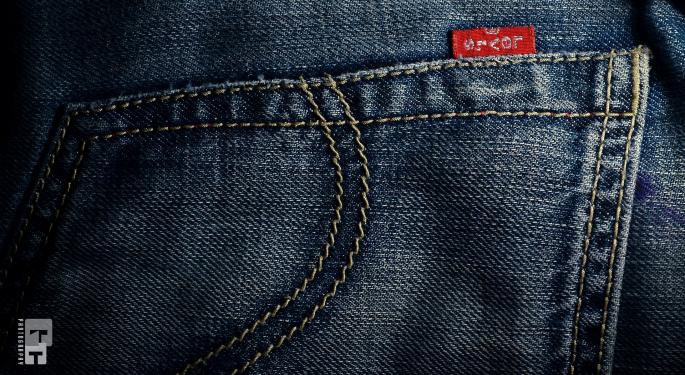 Kohl's (NYSE: KSS) shares are trading lower on Wednesday after UBS downgraded the stock from Neutral to Sell and lowered the price target from $17.50 to $14 per share.
Kohl's operates 1,159 department stores in 49 states that sell moderately priced private-label and national brand clothing, shoes, accessories, cosmetics, and home furnishings. Most of these stores are in strip centers. Kohl's also operates an e-commerce site (kohls.com) and 12 Fila athletic apparel outlets. Women's apparel constitutes Kohl's largest line of business, generating approximately 28% of its sales.
The retailer, headquartered in Menomonee Falls, Wisconsin, opened its first department store in 1962.
Kohl's shares were trading down 6% at $20.97 on Wednesday during the time of publication. The stock has a 52-week high of $59.28 and a 52-week low of $10.89.
Related Links:
Kohl's Trades Lower On Mixed Q3 Earnings, Cuts Guidance
Kohl's Reports Q2 Earnings Beat
View Comments and Join the Discussion!
Posted-In: why it's movingDowngrades Price Target Analyst Ratings