Amazon's Dispute With LTL Carrier Heading Back To Court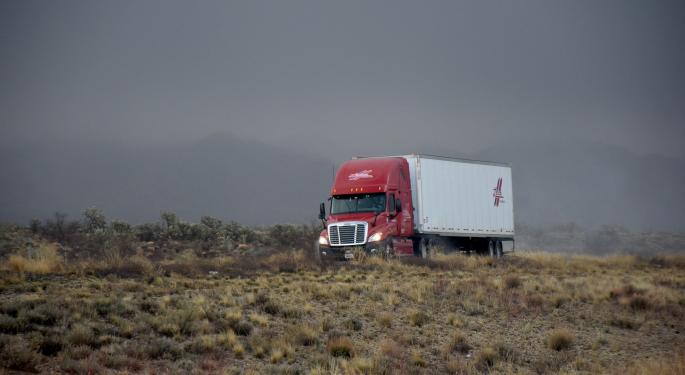 A federal judge ordered a new trial in a lawsuit that pit a less-than-truckload (LTL) carrier against Amazon.com, Inc. (NASDAQ: AMZN), siding with the e-commerce giant's argument about flawed procedures in the first trial.
In October, a jury in western Washington federal court awarded Waco-based Central Freight Lines (CFL) a $2.4 million verdict against Amazon Fulfillment Services over a dispute about pricing and contractual terms for hauling the latter's freight.
Amazon filed an appeal asking the judge in the case to overturn the verdict based on the lack of evidence needed to support it and problems with the jury instructions.
While not overturning the verdict, the judge ordered a new trial take place. Law 360 first reported the judge's order for a new trial.
At the heart of the initial verdict was the change in pricing terms for hauling larger pallet shipments than had been agreed to in CFL's tariff schedule.   
Amazon's attorneys successfully argued that CFL "must establish at trial" it used its spot quote software, per the agreed-to contract modification, to charge Amazon for shipments above a certain pallet count.
But during the trial, CFL did not provide evidence of the underlying data or calculations that the software was used for those quotes. Moreover, the court's instructions to the jury did not include that CFL was required to use its spot quote software for larger pallet shipments, even though that was Amazon's main argument in the case.
"Not one of CFL's witnesses testified from personal knowledge that CFL's spot quote software program calculated rates for the shipments in question," Amazon's attorneys allege in their filing.  
Along with the question over whether CFL's software correctly calculated the rates, Amazon's alleged "setoff" of funds that CFL was not and actual contract breach and that jury instructions that the setoff was improper "were tantamount to a directed verdict in CFL's favor."
Image by Jeff Chabot from Pixabay
View Comments and Join the Discussion!
Posted-In: Amazon Freight Freightwaves LogisticsNews Legal Markets General