The Mueller Report: What We Know And What It Means Going Forward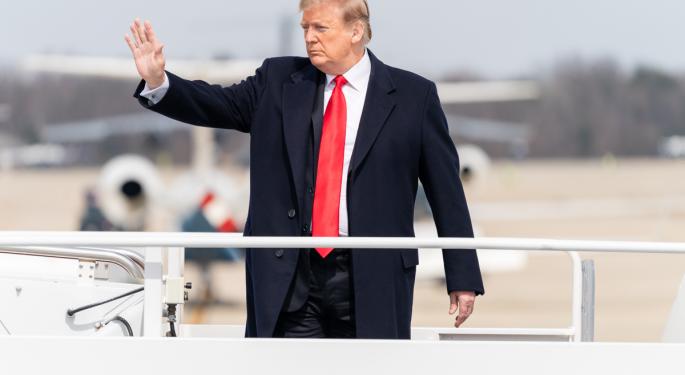 The long-awaited report of Special Counsel Robert Mueller presented no evidence incriminating President Donald Trump, according to Attorney General William Barr.
"The Special Counsel's investigation did not find that the Trump campaign or anyone associated with it conspired or coordinated with Russia in its efforts to influence the 2016 U.S. presidential election," according to a four-page summary of the report released Sunday by the Justice Department.
What Happened
Trump claimed "complete and total exoneration" after the summary's release, but that's not what Mueller said, according to Barr's summary.
"While this report does not conclude that the president committed a crime, it also does not exonerate him," the report said.
Barr dismissed the prospect of prosecuting Trump for obstruction of justice.
The evidence "is not sufficient to establish that the President committed an obstruction of justice offense," the summary said.
The report concludes a 22-month investigation that led to the indictment and arrest of multiple Trump associates. Earlier this month, the courts sentenced ex-campaign manager Paul Manafort to 47 months in jail on fraud charges. Trump adviser Roger Stone awaits trial, and investigations are ongoing into leads from attorney Michael Cohen.
Why It's Important
Mueller's findings weaken the Democratic case for impeachment, at least on the basis of the four-page summary released Sunday.
"Bad day for those hoping the Mueller investigation would take President Trump down," GOP Sen. Lindsey Graham said on Twitter.
The promise of political stability prompted an initial rally in U.S. futures, although the markets soon declined on sell-offs in Asia. Investors were heartened by the reduced risk of impeachment, which could leave Trump open to pursuing tax cuts, easing corporate regulations and negotiating concessions from China.
"This cloud has now dissipated and this should allow markets to breathe a sigh of relief," KKM Financial CEO Jeff Kilburg said, according to CNBC. "This could be a real positive for the market if it allows Trump to focus on getting the Chinese trade deal concluded."
What's Next
Rather than beat the collusion issue, Democrats doubled down on their latest strategy to oust Trump from office: win back the seat. Their Sunday night tweets redirected discourse toward 2020 platform topics such as gun violence, offshore oil drilling, infrastructure and health care costs.
Still, they're not abandoning the hope of prosecution just yet. House leaders have called for Barr's testimony and the release of the full report with the intent of clarifying questions about potential obstruction of justice.
Democrats are also continuing independent investigations into the 2016 election, corruption and obstruction of justice through the House Judiciary, Oversight, Intelligence and Foreign Affairs committees. Reuters suggested the focus of inquiry could shift to emoluments and conflicts of interest.
Related Links:
The Market Impact Of Trump AG Nominee William Barr
FBI Raids Office Of Michael Cohen, Trump's Personal Lawyer
Markets Feel The Impact Of Mueller's Latest Indictments In Russia Probe
White House photo by Shealah Craighead.
Posted-In: BloombergNews Futures Politics Legal Top Stories Markets General Best of Benzinga
View Comments and Join the Discussion!