Port Report: U.S.-China Trade War Benefiting Countries Other Than U.S. and China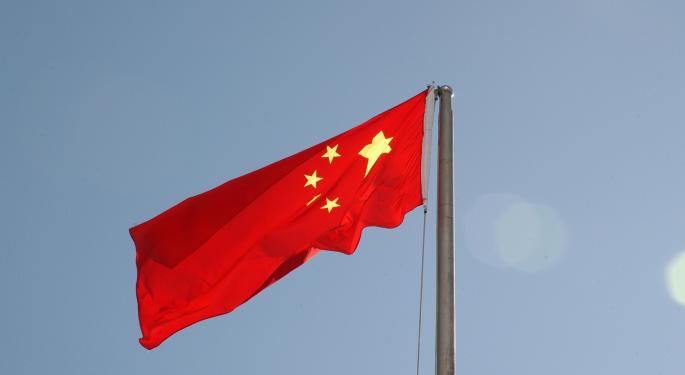 This week, the U.S. and China try, yet again, to resolve their trade differences before a March 1 deadline that will mark the official start of higher tariffs on $200 billion in Chinese imports. The U.S. Trade Representative Robert Lighthizer and Treasury Secretary Steve Mnuchin are travelling to Beijing to meet with China's Vice Premier Liu He. Those preparatory talks are to set ground work for a late February summit between President Donald Trump and Chinese President Xi Jinping to settle the nearly one-year trade war that has already disrupted businesses spanning soybean farms to Chinese factories.
But while the two biggest economies may be taking a hit, other countries stand to benefit from the ongoing dispute. A report from the United Nations Conference on Trade and Development (UNCTAD) says the trade dispute is not benefitting either the U.S. or China, but rather the "bystander nations . . . that will profit by capturing some of the diverted exports of the trade giants.
The European Union is one beneficiary of the trade war, according to UNCTAD. The EU is likely to capture about $70 billion of U.S.-China trade, with $50 billion of Chinese exports to the U.S., and $20 billion of US exports to China. Mexico would be able to capture $27 billion of new business with the U.S., which represents about 6% of the country's total exports. Australia, Brazil, India, Philippines, Pakistan and Vietnam are also expected to see substantial increases in their exports.
UNCTAD Director Pamela Coke-Hamilton says "this suggests that while unilaterally imposed tariffs are very effective in deterring trade from rival countries, they are very ineffective in protecting domestic firms, both in China and the U.S."
Import gateways in the U.S. are already seeing the effects of these swaps in the supply chain. Bethann Rooney, Assistant Director of the Port of New York & New Jersey, says the third busiest U.S. port saw cargo substitution over 2018 due to the tariffs. "The cargo exports that would have normally gone to China ended up going to other countries such as India and Indonesia. When it comes to imports, there was a substitution of suppliers coming from Southeast Asia and Vietnam.
Don't miss it. Register today.
Shipowners demand more clarity around IMO 2020 rule
Technical details coming in to sharper focus as committee meets. (TradeWinds)
MSC uses artificial intelligence on cruise ship
Staterooms will be equipped with virtual assistant to help guests. (Safety4 Sea)
Start-up to employ robots to clean ships
Cliin says the technology can reduce costs of cleaning cargo holds. (ShippingWatch)
Hapag-Lloyd and Cosco defend European exemption
European Union may change rule that allows liners operators to cooperate. (ShippingWatch)
Europe to Asia container lines under pressure
More container ships are about to start plying the trade lane between Europe and Asia, writes FreightWaves Nick Savvides. The trade lane will see an increase in capacity of 1.1 million twenty-foot equivalent units set to be introduced to the region. Many of those ships will be in the 18,000-teu range, which "will add significant capacity to the 120 ships aggregating 1.8 million teu already in operation on these routes." The result is that an already over-supplied market will continue to be "challenging" for liner operators. Spot rates for shipping from Asia to North Europe are already down 22 percent from their September peak. But the liner operators could use slow vessel speeds and also cancel some sailings to mitigate the rate weakness, Savvides reports.
Want more content like this? Click here to Subscribe
View Comments and Join the Discussion!
Posted-In: China Freight Freightwaves LogisticsNews Global Markets General