'Fortnite' Expands User Base Over 200% In 2018: How It Got There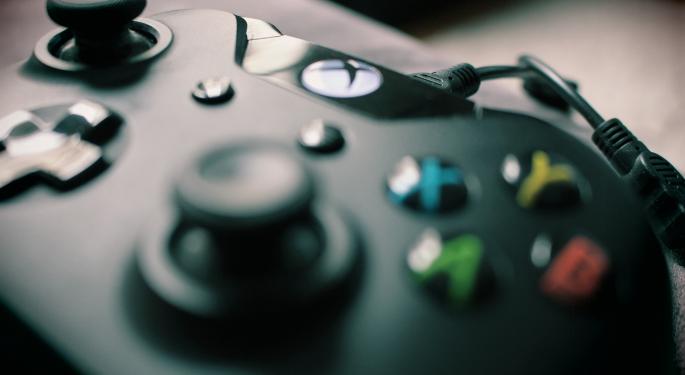 Epic Games' blockbuster online combat game "Fortnite" is showing no signs of a slowdown. Most recently, the closely held company confirmed it has 200 million registered users for the game, a 60-percent increase from 125 million in June and 40 million in January.
This widely played game had 8.3 million peak concurrent players in November compared to 2 million in January, a threefold increase.
Evolution
"Fortnite" was first announced at the 2013 Spike Video Games Awards and became available as "Fortnight: Save The World" for Early Access on Windows, Xbox, Mac and PlayStation in July 2017.
Four players take on husks and monsters in this paid version. "Early access" is a parlance used in the video game industry to describe when users can pay for a game in various development cycles, gaining access to pre-full release versions of the game.
In September 2017, "Fortnite: Battle Royale" was made available as a free-to-play game that permits up to 100 players; they can run solo, as a team of two or as a multiplayer squad. Players are pitted against each other in a virtual world and must mobilize weapons and supplies, build structures and navigate through danger zones. The last surviving person, team of two or squad is deemed the winner.
Although "Battle Royale" is a free game,players may have to buy a battle pass with the game's virtual currency, V-Bucks, in order to access exclusive content. A mobile version of the game is available, primarily for iOS; a beta version of "Fortnite" for Android was released in August.
Source: Statista
How 'Fortnite' Took The World By Storm
The free-to-play option is the game's strongest attraction, unlike most other online multiplayer games such as "Call of Duty."
The game's simple interface is a big hit with beginners. It is available across platforms and allows players compete across platforms: i.e. players PlayStation users can compete with those on an Xbox.
The game's bright, friendly visual style and lack of vivid depiction of bloody violence make it more palatable, according to The Guardian.
New themes and changes to gameplay and the landscape are introduced in each new season.
Celebrities such as the rapper Drake livestream their matches online. Drake's matches are broadcast through the platform Twitch.
playing fort nite with @ninja https://t.co/OSFbgcfzaZ

— Drizzy (@Drake) March 15, 2018
Approaching A Peak?
Concerns that the game may be peaking stem from downward-trending viewership at Twitch and flatlining revenue, according to Forbes. The recent user numbers tell a different tale.
"Fortnite" has spawned an ecosystem that is benefiting from its popularity. As recently as this week, D.A. Davidson analyst Tom Forte said Turtle Beach Corp (NASDAQ: HEAR), which supplies gaming headphones and accessories, is benefiting from the strong showing in online games, especially those in a battle royale style.
Related Links:
Sell-Side: GameStop Faces Increased Threat From Digital Mix Shift
Turtle Beach Sets Q4 Guidance To 'Easy Difficulty': The Sell-Side Reacts
View Comments and Join the Discussion!
Posted-In: battle royale DA Davidson Epic Games Fortnite iOS PlayStationNews Media Best of Benzinga