Social Engineering-Focused Cybersecurity Firm HoxHunt Raises €2.5M In Series A Round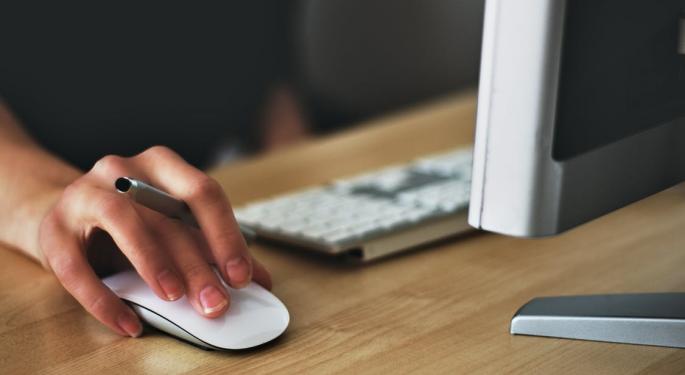 HoxHunt, a Helsinki-based cybersecurity company, announced the conclusion of its successful Series A funding round. The company secured €2.5 million from several investors led by Dawn Capital, Europe's largest B2B venture capital fund.
The funding is set to fuel HoxHunt's expansion across Europe, but particularly in the UK, the Nordics, and the Benelux markets. Establishing a solid base in Europe enables the company to reach more customers, potentially providing a springboard for a worldwide push.
"Netherlands and UK enterprises have a higher maturity in cyber security, where many enterprises have already acknowledged that cyber security is crucial for the success of their business," says HoxHunt CEO and Co-Founder Mika Aalto.
Cybersecurity is a growing market. By 2023, it is expected to be worth $165.2 billion, with a compound annual growth rate (CAGR) of 10.7 percent. Much of this growth is fueled by the rampant cyberattacks that target businesses. Robust security measures are now considered vital to any organization operating in today's landscape.
Falling victim to security breaches costs companies an average of $3.86 million, which includes the cost of post-breach response like audit, recovery, legal, and compliance activities. Companies also have to deal with the potential damage to image and reputation. Having the means to prevent breaches could prove to be a sound investment considering these costs.
In addition, stricter data protection laws like Europe's General Data Protection Regulation (GDPR) also require companies to keep user data secure. Non-compliant companies face stiff penalties from regulating authorities.
Thus, companies are now compelled to invest in cybersecurity solutions. By 2019, market forecast expects security spending to rise to $124 billion, providing ample opportunities for cybersecurity ventures and their backers.
HoxHunt's funding round success affirms this. Dawn Capital's participation signals the fund's growing interest in cybersecurity after having previously invested in email security platform Mimecast Ltd. (NASDAQ: MIME) currently valued at $2 billion. HoxHunt also received investments from IceBreaker VC and Nokia Chairman Risto Siilasmaa.
HoxHunt's approach to cybersecurity focuses on influencing human behavior. It provides an interactive learning experience that develops and rewards user vigilance against social engineering attacks.
Social engineering attacks are among the most common ways cybercriminals breach company networks. Malicious actors attempt to deceive and manipulate company users into committing lapses that expose networks to attacks. According to HoxHunt, 70 to 90 percent of security incidents are caused by human lapses.
For example, phishing – a common form of social engineering attack – works by tricking users into clicking links or downloading malware contained in fraudulent emails. Many such attacks prove successful. Some 76 percent of organizations were affected by phishing in 2017. Fortunately, phishing can be mitigated if users are capable of telling whether an email is fraudulent or not.
"For the past few years, we have seen a huge increase in email based attacks, first powered by ransomware, but later just a pure increase in cyber related crime and new ways of monetizing cyber attacks," notes Aalto. "The increase in threats has also created high demand for innovative defense approaches."
To solve this issue, HoxHunt trains users to identify and react to these attacks. The system sends simulated attacks to company computers in order to test users' response. It personalizes these simulated attacks, copying attackers' sophisticated phishing methods and measures employee responses.
Users can then report these attacks using HoxHunt's plugin. The system then provides feedback and supplemental information to users, educating them via "micro training moments" on the finer points of social engineering attacks. Managers can also track how well their teams are progressing and performing in their learning journeys.
The service even introduces elements of gamification as it rewards users for participating in the program. This mechanism keeps staff motivated and involved in the learning process, ensuring mastery and retention. The service also provides real-time analysis and threat response capabilities.
HoxHunt is now being used by several Fortune 500 firms across 75 countries including the likes of IKEA.
View Comments and Join the Discussion!