Highlights From Detroit's CityLab Conference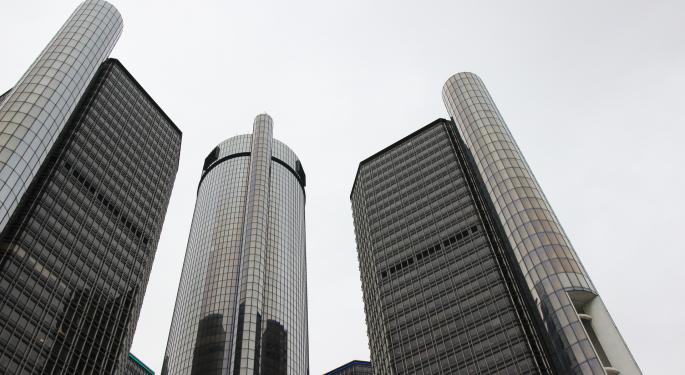 Detroit is a city rich in history with narratives of achievement and revival that continue to unfold. The city played host to The Atlantic's CityLab conference, welcoming leaders, executives and peers from around the world to discuss the challenges faced by cities.
"Cities are where the culture is, where the problems are and where the solutions are," former New York Mayor Michael Bloomberg, the founder of Bloomberg Philanthropies, said at the conference.
"[Detroit Mayor] Mike Duggan is one of the best mayors in America."
Many of the systems American cities rely on today were designed to address 20th-century problems, Bloomberg said.
"Today's challenges are different and they require different solutions. We're not here to only help our own cities. We're here to help the whole country and the whole world."
Judges selected cities for Bloomberg Philanthropies' U.S. Mayors Challenge based on criteria of innovative government, scientific discovery, technological advancement and economic progress.
Some of the recognized cities that won $1 million each to address a challenge of their choosing include Los Angeles; Denver and Fort Collins, Colorado; Georgetown, Texas and Philadelphia.
The Opioid Crisis
Brandon del Pozo, the chief of police in Burlington, Vermont; Darwin Fisher, the floor manager of Insite, a supervised injection site in Vancouver; and Baltimore Mayor Catherine Pugh presented on ways to combat the opioid crisis and how to effectively reduce harm for those facing addiction.
"It's not just about treatment, it's about the problem. It really is difficult to treat people when they don't have a place to live, so part of the Care Act should be creating homes for those who have addiction and addressing homelessness and mental health issues," Pugh said.
Housing, Education In Cities
Detroit's Duggan, Seattle Mayor Jenny Durkan and Saint Paul, Minnesota Mayor Melvin Carter highlighted residential initiatives in their respective cities. The topics included cost of living, minimum wage, low-income housing and poverty.
Higher education leaders Mark Schlissel, the president of the University of Michigan; Ana Mari Cauce, president of the University of Washington; and Spelman College President Mary Schmidt Campbell tackled learning initiatives and the advantages of training and continued education.
Related link: Mayors, Education Leaders Discuss Opportunities In Big Cities At CityLab Detroit
Mobility
Robin Chase, the former CEO of Zipcar, Scott Kulby, chief programs officer for Limebike and Karina Ricks, the director of Pittsburgh's Department of Mobility and Transportation, spoke about the future of mobility and the factors that drive innovation and current advancements in the space.
Related Link: 'Cities Need To Move Faster': Mobility Execs Discuss The Future Of Transportation
Some of the mobility innovations that were discussed include ride sharing, biking technology and scooters. Additionally, several conversations at CityLab surrounded the rise of autonomous vehicles in the near term.
General Motors Co. (NYSE: GM) CEO Mary Barra enlightened attendees on GM's electric and autonomous vehicle initiatives, as well as the significance of climate change.
Related Link: Mary Barra Hopes GM Will Be Considered A Tech Company In The Near Future
Sports
Miami Dolphins owner Stephen Ross spoke about the power sports have on cities and communities.
"I think it's important as a team to play in a place that attracts fans; it's about the stadium and it's about economics," he said.
Sports have the capacity to help end inequality, Ross said.
"There was a rise in racial equality and it has really taken off all over the country. We have the commissioners of almost every sport on board, as well as the heads of media companies. It's really using sports to incite change because they are a common denominator in the world and no one has used the power of sports to create change."
Related Links:
'The Key To Mobility': Ford, Lyft Execs Talk Autonomous Vehicle Development At NYT Event
View Comments and Join the Discussion!
Posted-In: CityLab Limebike Mary Barra Miami Dolphins Michael BloombergNews Events General Best of Benzinga