Want To Be A Professional Gamer? Detroit Is Your Best Bet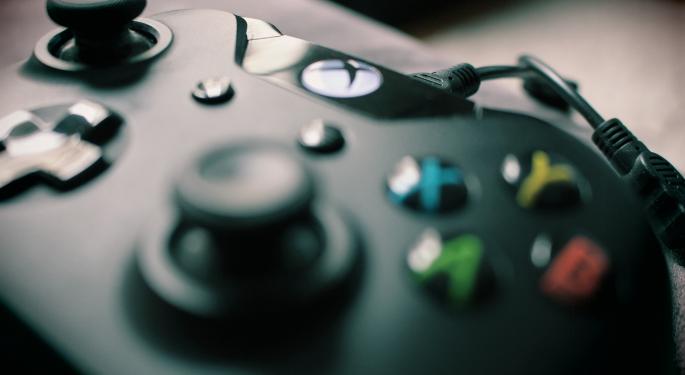 Want to be a full-time gamer?
Detroit is the best place to make it in competitive gaming according to a new study.
To be considered a full-time gamer, one needs to make an average of $69,119 per year and have 1,920 followers on Amazon.com, Inc. (NASDAQ: AMZN)'s's Twitch, according to Value Gamers.
In Detroit, with its lower cost of living, gamers need only 1,200 Twitch followers to turn pro, according to the study. Bay Area gamers would need a $140,316 income and 3,898 Twitch followers to make it here, Value Gamers said.
Conversely, San Francisco, with its exorbitant housing costs, is the hardest city for a pro gamer to call home, the study said.
"[Professional gaming] can seem like a really lofty goal, but there is a tangible number, like 1,214 Twitch followers to make a living in Detroit. It highlights how moving to the right place can have a massive impact, as it is over three times as difficult in San Francisco as it is in Detroit," Value Gamers founder Craig Casazza told Benzinga.
An average Twitch streamer makes around $3 per subscriber, according to Value Gamers. Ninja, arguably the most famous pro gamer, makes around $3.50 per follower.
The gaming industry has been one of the fastest-growing sectors in recent years. Of the $1.8 trillion in consumer spending NPD Group tracked in 2017, video games were the fastest-growing category.
The industry's rise also continues to drive venture capital funding for esports startups. Leading brand 100 Thieves just announced it closed a Series A round led by Drake and Scooter Braun.
Related Links:
How Video Game Developers Are Taking On 'Fortnite' — And Why KeyBanc Remains Bullish
View Comments and Join the Discussion!
Posted-In: Craig Cassaza Detroit DrakeNews Crowdsourcing Media Interview General Best of Benzinga