Carl Icahn Doubles Down On Dell Technologies: 'One Of The Best Opportunities I Have Ever Seen'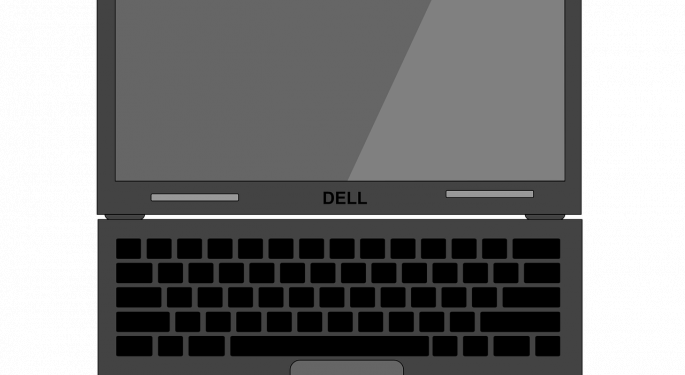 Activist investor Carl Icahn said Monday in an open letter that his investment firm Icahn Enterprises LP (NASDAQ: IEP) now owns an 8.3-percent stake in Dell Technologies Inc (NASDAQ: DVMT), the tracking stock of VMware and Dell.
Icahn is against Dell's proposed $21.7-billion — or $92 per share — offer to buy out the holders of DVMT, which is designed to track roughly the economic value of VMWare through a combination of cash and equity in Dell.
What Happened
Icahn told CNBC he was contacted by various DVMT shareholders who asked for his help in blocking what he said appears to be an undervalued deal.
After taking a closer look at the deal, Icahn says it represents "one of the best opportunities I have ever seen."
A fair value for the tracker is $144 per share, Icahn said. Michael Dell and the Silver Lake executives behind the proposed deal are guilty of "coercing" and "manipulating" shareholders to accept the lowball offer, he said.
If DVMT shareholders don't accept the deal on the table, the company charter permits the use of force to convert DVMT into Dell stock as part of a new IPO, he said.
UPDATE: A Dell company spokesman told Benzinga the offer for Dell Technologies shares represents a 29-percent premium to the share price just prior to the announcement, and "is fair and in the best interests of DVMT shareholders."
After discussions with about 40 percent of Dell Technologies and shareholders and "arms-length" negotiations with Dell, an independent special committee representing DVMT shareholders concluded the transaction is the best available option for Dell Technologies shareholders, the spokesman said.
Definitive proxy materials are expected to be filed and a date for a shareholder vote in the fourth quarter should be set in the coming weeks, according to Dell.
Why It's Important
Even if the company's charter permits a forced conversion into Dell stock, governance laws also dictate a fiduciary duty to act in the best interest of shareholders, Icahn told CNBC.
"Dell and Silver Lake cannot line their pockets at the stock holders' expense," he said.
What's Next
Icahn said in his letter he expects a modest increase in the takeout offer, although not as large as the estimated 36-percent discount to fair value: "I intend to do everything in my power to STOP this proposed DVMT merger," he said.
"In my opinion, it is better to have peace than war, but be assured, I still enjoy a good fight for the right reasons, and in the current situation, I do not see peace arriving quickly! Stay tuned!"
Related Links:
M&Ain't: Several Of The Year's Biggest Mergers Face Uncertain Future
View Comments and Join the Discussion!
Posted-In: Carl Icahn CNBC DELL Michael DellM&A News Media Best of Benzinga