Have A High Credit Score? Banks Want To Reward You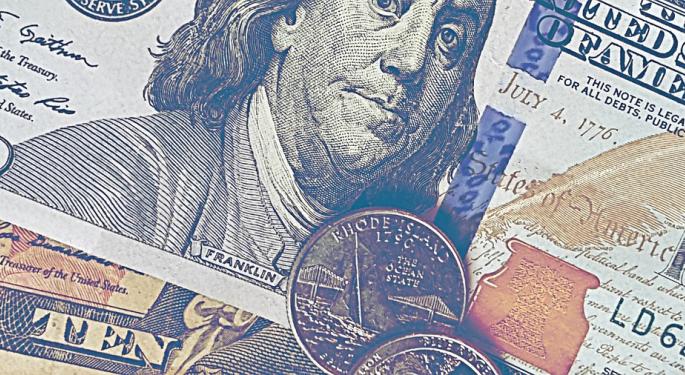 You've worked hard to keep your credit score high. Why shouldn't you be rewarded for your effort?
Banks agree and are looking for innovative ways to urge you to keep your credit score as high as possible. Financial institutions have traditionally used negative reinforcement for poor credit scores: higher interest rates, lower credit limits, and further restrictions or outright rejection. The new approach targets positive reinforcement for score improvement.
Jamie Dimon, CEO of JPMorgan Chase & Co. (NYSE: JPM), revealed in a recent Business Insider interview that his institution is looking for ways to entice consumers to improve their credit scores. The exact approach is unknown, but Dimon assures that the programs will offer real rewards — for example, one reward could be reduced loan costs when a threshold improvement value is reached.
JPMorgan is expected to beta-test some of these approaches in the coming months. Your bank may follow suit. Are you ready to take advantage?
Shape Up, Everybody
JPMorgan's program sounds like a win-win situation. Just as it's in your interest to have a high score, it's in a lender's interest to urge you to keep credit scores high.
A high score indicates responsible financial habits for borrowers – and therefore, lower risk for lenders. Lenders will still lend money to borrowers with lower credit scores at higher interest rates and increased risk, but lenders prefer a more predictable stream of borrower payments.
Unfortunately, the average credit score in America could use improvement. FICO recently reported the average credit score is now 704, while recent data from ValuePenguin indicates an average score of 673 on the competing VantageScore system (both on a 300-850 scale).
The average American VantageScore is in the middle of the fair credit range (650-699) listed by the credit bureau Experian — meaning the average consumer may be approved for credit but will pay higher rates. Experian considers the average FICO score of 704 to be in the good credit range (670-739), but the impact is similar.
An increase of 30-50 points in credit score can have a large impact on the rates you pay and translate to thousands of dollars in savings on large purchases.
We're glad to see large financial institutions looking for ways to help consumers improve their credit scores. However, they can only provide incentives. It's up to you to take advantage of those incentives and gain the collective benefits of a high credit score.
Review your budget and financial plans today. Are you on the path toward a higher credit score? If not, revise your budget and spending to make sure all bills are paid on time and your overall debt stays at reasonable levels. It doesn't matter what JPMorgan Chase or any other institution offers if you don't have the fiscal discipline to reap the rewards.
Credit cards can be an effective way to manage money, improve credit, earn points, and travel with perks if used the right way. Benzinga's personal finance staff provides tips on using credit cards effectively.
Related Links:
Fed Data Shows More Americans Are Defaulting On Credit Cards
How Signing Up For That Store Card Could Hurt Your Credit Score
The preceding article is from one of our external contributors. It does not represent the opinion of Benzinga and has not been edited.
Posted-In: contributor contributors credit cardsNews Personal Finance Best of Benzinga
View Comments and Join the Discussion!