How To Trade UK inflation With GBP/USD
UK inflation is closely watched by the BOE and moves the British Pound.
The Market Impact Tool shows trading opportunities in both upside and downside surprises on this event.
The GBPUSD moved, on average, nine pips in the 15 minutes after the data release and 32 pips in the following 4 hours
Buying GBP/USD Scenario
Tradable Positive Trigger: +1.24 deviation (2.52%) [BUY Pair]
Key Resistance Level: 1.3215
This time, if it comes out at higher than expected with a relative deviation of 1.24 or higher(2.52 or higher in actual terms), the pair may go up reaching a range of 31 pips in the first 15 minutes and 102 pips in the following 4 hours.
1.3170 was a peak in late July and also capped the pair lately. 1.3215 was a high point earlier in July. It is followed by 1.3295 which held the pair down in mid-July. The last line to look out for is 1.3365 which was the peak in July.
Selling GBP/USD Scenario
Tradable Negative Trigger: -1.10 deviation (2.29%) [SELL Pair]
Fundamental Support Level: 1.3080
If it comes out lower than expected at a relative deviation of -1.10 or less(2.29 or lower in actual terms), the GBPUSD may go down reaching a range of 43 pips in the first 15 minutes and 95 pips in the following 4 hours.
1.3080 supported the pair in mid-July and later served as support. 1.2980 held the pair down in early September. Lower, 1.2850 provided support in mid-July.
GBP/USD Levels on the Chart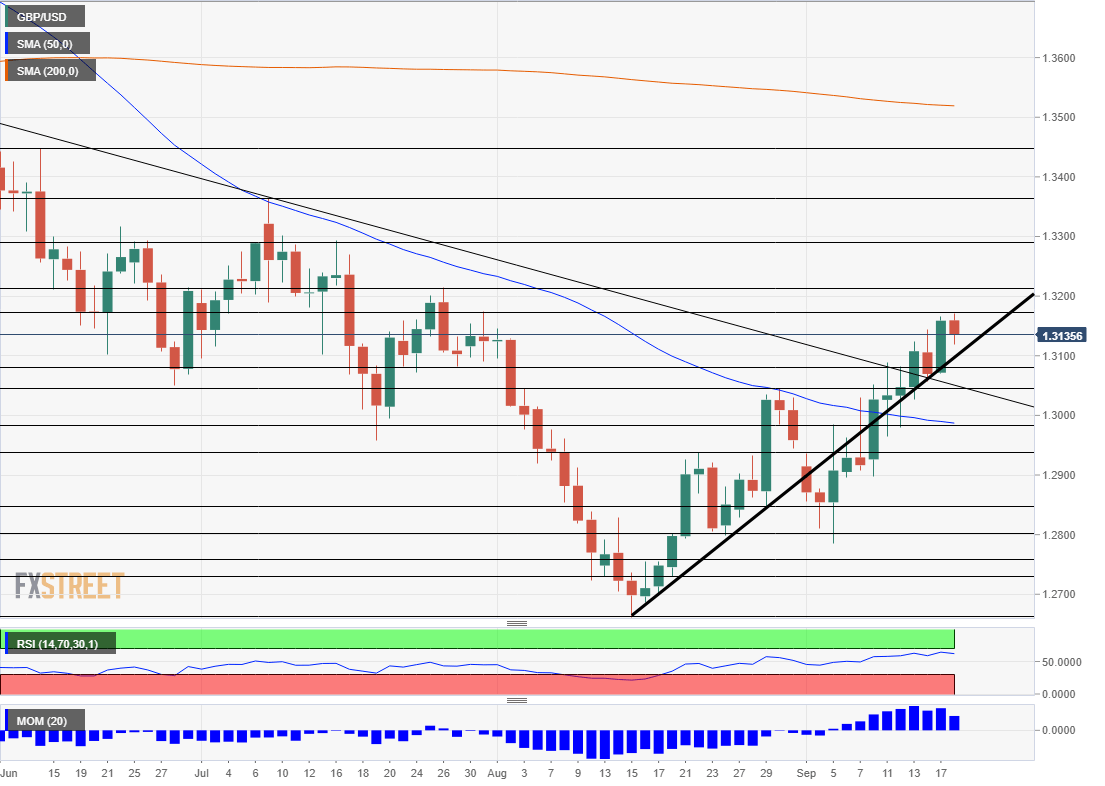 More data
The Bank of England sets its interest rates to maintain price stability. After a spell of faster price increases, annual increases have moderated and are closer to the BOE's target of 2.5 percent. Yet another moderation is projected now: from 2.5 to 2.4 percent.
See UK CPI Preview: With inflation decelerating in favor of real wages, Sterling will be supported
In the last five releases, the GBPUSD moved, on average, nine pips in the 15 minutes after the data release and 32 pips in the following 4 hours. The previous release had no surprise.
Follow the publication of the figure on the economic calendar. Watch out for the data from the Market Impact tool, projecting the potential price changes according to the deviation. Here is the Market Impact Studies Users Guide.
View Comments and Join the Discussion!