4 Investment Trends That Are Transforming Emerging Markets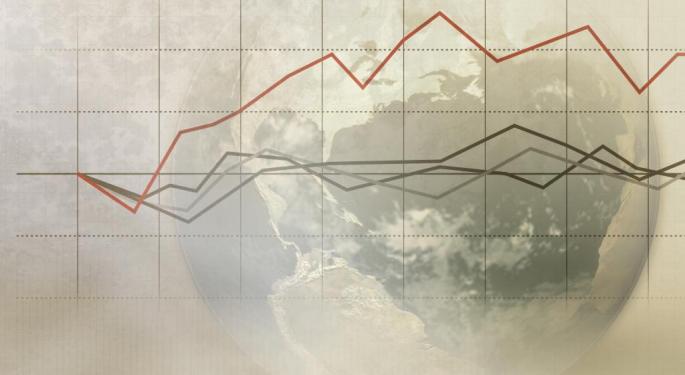 When it comes to emerging markets the next few years will see a seismic shift in investments. Gone are the days when investments such as energy and telecoms were the only bets in town.
Populations have changed and relocated, the middle classes have matured and new centres for trade are opening up every month. The pace of change is increasing every day. Here are four key trend growth areas to watch across emerging markets over the coming few years.
Consumer Goods And E-commerce
Booming middle classes and increased affluence in emerging markets such as India are driving the purchase of quality goods — especially consumer durables. According to recent figures compiled by the India Brand Equity Foundation, the country is now one of the largest growing electronics markets in the world. The consumer durables market is estimated to be worth $15.5 billion and will tip $46.54 billion by 2020.
Just a few years ago, consumers living only a short distance from a city could not access the internet. Today, improved internet access and vast spending on connecting rural areas has fuelled a huge boom in digital services, and driven evolving patterns of consumption. For example, in China, online gambling has boomed, something that large-scale internet providers such as Tencent Holding (OTC: TCEHY) are capitalising on.
Another player reaping the rewards is giant e-commerce company JD.com Inc (NASDAQ: JD). They currently have the largest drone delivery fleet in the world and are building their own drone-delivery airports. At the last count in the first quarter of 2018, the company had a whopping 301.8 million active users.
Transportation And Logistics
Transport and logistics are two other sectors that are set to grow rapidly in emerging markets. As infrastructure improves and affluence increases, more people are discovering a fondness for travel. This desire is just starting to fuel an interest in investing in these sectors.
The industries are famously unexploited. This provides a big opportunity for those willing to see the potential. Romain Py, head of transactions at Africa Infrastructure Investment Managers (AIIM), talking ladt month about air travel, said: "In recent years we've seen strong economic growth across the region and a rising middle class with a growing appetite to fly, creating an attractive sector with much promise. Liberalisation of the air transport market in Africa will provide further opportunities for growth."
According to insight specialists Agility, global logistics experts are also confident, expressing belief that the World Bank's forecast of 4.8-4.9 percent growth in emerging markets this year will hold true. Interestingly, while India and China remain the logistics industry's perennial favourite investment destinations, Vietnam is top of the second-tier list that includes UAE, Brazil and Indonesia.
Mining, Metals And Minerals
Last year was boom time for the mining industry globally, fuelled by a recovery in commodity prices and stable economic growth, revenues for the world's top 40 mining businesses rose by 23 percent.
Some of the growth in the mining sector can also be attributed to an increasing use of technology, and the development of advanced AI-driven tech tools that make production faster and more profitable. For example, companies including MineSense, RPM and Orexplore all work with big data to deliver insights and scenario-planning systems that can speed up drilling, add value or help locate and identify deposits. It's these technology companies that are set to transform the sector in the same way as the oil industry over the next five years. Investors should also watch markets which has, traditionally, not been so open to mining and extraction.
A lot of smart money has been tracking frontier mining markets over the years. For example, veteran investor Ian Hannam has invested in Kurdistan and Afghanistan. Myanmar and Zimbabwe are also countries to watch; these countries come with regulatory risks, but could present opportunities to investors if they find they are willing to hold their nerve.
Automation
Across the emerging markets, increased sophistication, a more discerning audience and higher wages have generated a greater need for automation. China, for example, will have nearly a million robots at work in the manufacturing sector by 2020, along with increased production of drones and automated vehicles.
It's no longer sensible to believe that China is behind the west when it comes to automation — far from it. However, China is unique. Almost everywhere else in the emerging world, automation and robotics have a very long way to go to catch up with the west, which represents a huge opportunity for investors. According to Credit Suisse, the global market for robotics technology will grow by an estimated 10 percent each year for the next seven years; much of this growth will doubtless come from increasing take-up by emerging markets. Many experts are predicting that India could be the next place to boom.
When it comes to investing in emerging markets, times are changing and new trends are rising. These are just four which deserve closer scrutiny by the smart investor.
Related Links:
How Do We Quantify An Emerging Market?
Emerging Markets' Great 20-Year Returns Trend Likely To Continue
The preceding article is from one of our external contributors. It does not represent the opinion of Benzinga and has not been edited.
View Comments and Join the Discussion!
Posted-In: contributor contributorsNews Emerging Markets Global Markets Best of Benzinga