The WNBA Is Scoring New Fans: Merchandise Sales Up 50%, Viewership Up 35% In 2018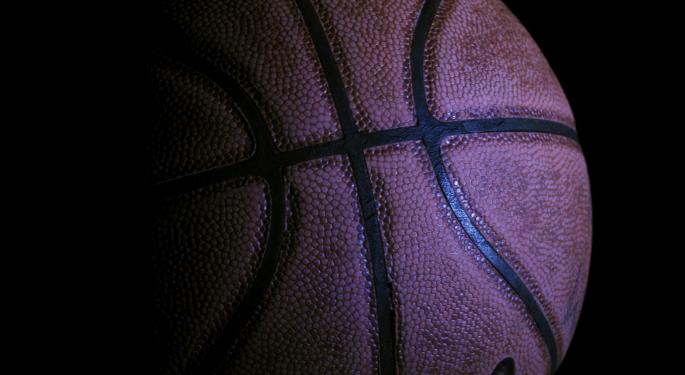 Ratings for the Women's National Basketball Association are up 35 percent this year.
While the league's following has served as an unfortunate punchline for its 21 years in existence, the 2018 season has been different.
Why The Increase?
The WNBA is currently experiencing its most-watched season since 2015, with viewership for the season up a combined 35 percent on ESPN and NBATV and merchandise sales up an impressive 50 percent. In a time when professional sports leagues have become increasingly political, the WNBA has stood up to the Trump administration, and some have argued this is a reason for the surge in interest in the league.
A confluence of factors are responsible for the WNBA's growth, in the view of sports attorney Darren Heitner.
"There is no one reason why WNBA viewership is up so much this year. For one, ESPN appears to be dedicating an enhanced amount of commercial time to WNBA games as compared to years past. Additionally, the WNBA has become more palatable based on what seems to be enhanced play, with more competitors becoming household names," said Heitner.
Names like Maya Moore, Brittney Griner, Candace Parker and Diana Taurasi have been leading league's increased visibility. In an era of female empowerment, the WNBA is leading by example. This season, $5 from every WNBA ticket sold will go to one of six women's charities chosen by fans, including Planned Parenthood.
Comparing The NBA, WNBA
In the NBA's 22nd season, the league had 12 teams in 12 cities, like the WNBA does now, and averaged roughly 6,000 fans per game. The WNBA is drawing more than 7,500 fans per game on average.
While the NBA is seeing no shortage of interest, Walt Disney Co (NYSE: DIS)-owned ESPN partially blamed its third-quarter earnings and sales miss this week on the NBA Finals sweep.
"Just looking back at third quarter, I do want to make the note that the difference in the number of NBA Playoffs and final games when you adjust for that, we had one fewer final, we had two fewer semi-finals, but we had the benefit of three additional conference finals. When you net all that out, ESPN's ad sales in Q3 would have been roughly similar to the prior year," said Disney CFO Christine McCarthy.
The WNBA remains a perfect example of the pay between men and women. The average WNBA salary in 2018 is just shy of $75,000.
As with any sports league, Heitner said the WNBA needs time to grow.
"The WNBA is likely benefitting from age and consistency. It takes time to develop a following and the WNBA may now be reaping some of the benefits of lasting the test of time."
With the advent of legalized sports betting, Heitner said the league could see even more interest and presumably better ratings thanks to wagering.
"It will be interesting to see whether there is an additional uptick based on sports gambling spreading through the U.S., as many bettors will watch practically anything if they can put money on the outcome of the event."
Related Links:
NBA, MGM Resorts Announce Breakthrough Sports Betting Partnership
LeBron's Move To Los Angeles: What It Means For Nike, Adidas And Puma
View Comments and Join the Discussion!
Posted-In: Brittney Griner Candace Parker Christine McCarthy Darren HeitnerNews Sports Top Stories General Best of Benzinga