FDA Decision Sends Pain Therapeutics Reeling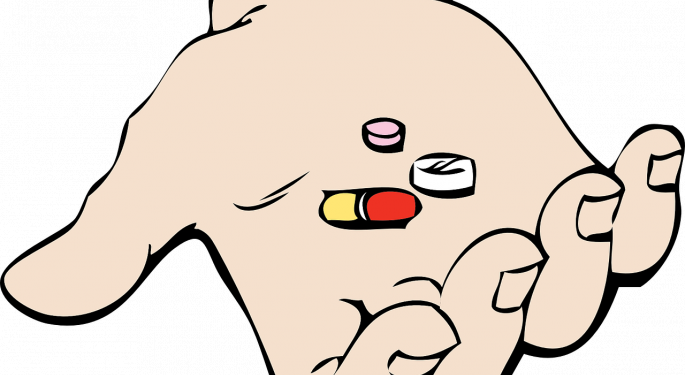 Pain Therapeutics, Inc. (NASDAQ: PTIE) plunged 47.7 percent Monday after receiving a Complete Response Letter from the Food and Drug Administration for Remoxy's New Drug Application.
What Happened
The FDA rejected Pain's lead asset and said the drug's negatives outweigh its positives.
"The data submitted in [the] NDA do not support the conclusion that the benefits of [REMOXY] extended-release capsules outweigh the risks," the FDA said in a statement.
Why It's Important
As an abuse-deterring, extended-release form of oxycodone, Remoxy was Pain Therapeutics' answer to the opioid crisis.
"This is a bizarre conclusion to reach, especially during a time of staggering human and economic toll created by opioid abuse and addiction," Pain Therapeutics CEO Remi Barbier said in a statement.
"We have an innovative drug with a social purpose, and a staggering amount of data that easily supports best-in-class abuse deterrence versus OxyContin. We relied on the criteria of a fair, neutral and impartial regulatory review, as any sponsor would. Instead, I believe REMOXY received an ideological judgement [sic] call that is vague in nature but conclusive in its damaging effects."
DURECT Corporation (NASDAQ: DRRX), which licenses to Pain, fell more than 8 percent Monday morning, but ended up closing the day 2.1 percent higher.
What's Next
Pain Therapeutics said it will redirect its resources to advance its Alzheimer's assets.
"Alzheimer's disease is a therapeutic indication with a profound need for new treatments," Barbier said. "A reorganization of the company represents a natural and timely evolution of the strength of our program in Alzheimer's disease."
Details of the plan will be discussed on a conference call in the coming weeks, according to Pain Therapeutics.
Related Links:
Analyst: Durect's Phase 2 Trials Are An Entry Point For Investors
View Comments and Join the Discussion!
Posted-In: RemoxyNews FDA Best of Benzinga