The Bank Of England Chief Economist Andy Haldane Joins The Camp Of Hawks In June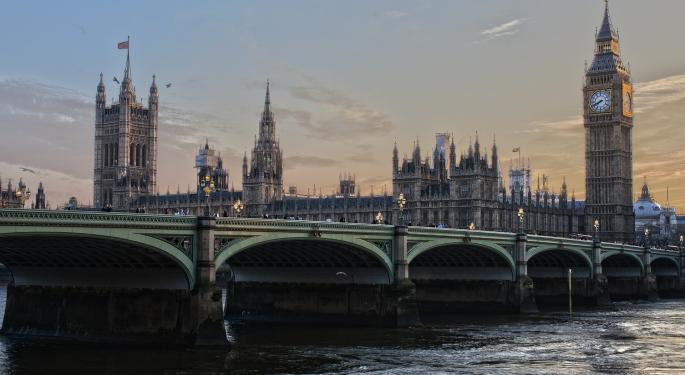 The Bank of England turned hawkish in June with 6:3 voting pattern compared to 7:2 expected.
Monetary Policy Committee will not reduce the stock of QE until Bank Rate reaches 1.5 percent compared to previously judged 2 percent.
The Bank of England chief economist Andrew Haldane joined a group of the rate dissenters voting together with Ian McCafferty and Michael Saunders for a rate hike.
GBP/USD is boosted to 1.3210 after the Bank of England turned hawkish
The bank of England's Monetary Policy Committee (MPC) turned unexpectedly hawkish in June while keeping the Bank rate unchanged at 0.50 percent and voted unanimously to maintain the stock of UK government bond purchases, financed by the issuance of central bank reserves, at £435 billion.
In terms of the monetary policy statement, and the voting pattern, it all turned out hawkish compared to forecast.
First, it was the voting pattern that saw the camp of hawks strengthening with the Bank of England chief economist Andy Haldane joining in.
Second, the threshold of the wind-down of the volume of the UK government bonds purchased was lowered to 1.5 percent compared to previously communicated 2 percent.
Third, the outlook for the UK economy is getting increasingly brighter with the Bank of England confirming that the slowdown from the first quarter this year was just a weather-related blip."number of indicators of household spending and sentiment have bounced back strongly from what appeared to be erratic weakness in Q1, in part related to the adverse weather. Employment growth has remained solid," the Bank of England wrote in the monetary policy statement on Thursday.
Fourth, the outlook for inflation and wages confirms that the external drivers of the UK inflation will be soon replaced by domestic factors. " Most indicators of pay growth have picked up over the past year and the labour market remains tight, suggesting that domestic cost pressures will continue to firm gradually, as expected" Bank of England further said.
Main sources of hawkishness in the BoE's decision.
The MPC voted 6:3 in favor of keeping the Bank rate unchanged compared to 7:2 expected by the market.
The Bank of England chief economist Andy Haldane unexpectedly joined the hawkish camp consisting traditionally of Ian McCafferty and Michael Saunders.
The volume of government bonds purchased will be reduced at 1.5 percent rate, lower than the previously communicated threshold of 2 percent.
A number of economic indicators have bounced back strongly "from what appeared to be erratic weakness in Q1".
The UK inflation is likely to be driven more and more by domestic wage-related factors than the external factors related to post Brexit slump of Sterling.
Posted-In: FXStreetNews Eurozone Forex Markets Best of Benzinga
View Comments and Join the Discussion!