Snap CEO Spiegel: 'Computing Will Be Overlaid In The World Around You'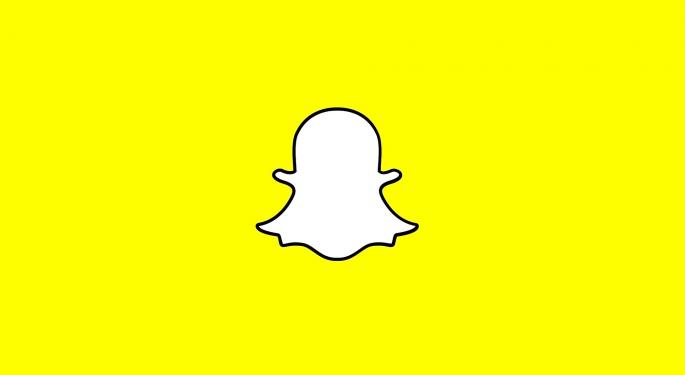 The online advertising market is large enough for everyone to benefit, especially as advertisers continue shifting away from TV, according to Snap Inc (NYSE: SNAP) CEO Evan Spiegel.
What Happened
Speaking to CNBC's Julia Boorstin at the Cannes film festival, Spiegel said he continues to focus on better positioning his business and the Snapchat platform.
Snap announced at the Cannes festival three years ago that it would show full-screen ads at a time when the industry was dominated by "postage sized" videos, Spiegel said. Over the same time period, Snap evolved from being "one of the most expensive" platforms for video ads to being the "least expensive," he said.
Innovators Win In The Long Run
It's no secret that rival social media platform Facebook, Inc. (NASDAQ: FB) copied features first introduced by Snapchat. But Spiegel isn't worried: companies like his that innovate first always win in the long run, he said.
Snap's key to innovation is based on a belief that "computing will be overlaid in the world around you" in the coming decades, Spiegel said. The camera offers an "individual experience" as opposed to a "feed of everyone else's experiences," he said.
Snap Is A Tech Company
Snap is "definitely a technology company" despite selling advertisements like a media company and enabling friends to communicate like a social media company, Spiegel said. Perhaps Snap is best described as a "technology company focused around innovating the camera and that does ends up impacting things like media and communication," he said.
An Android Revamp
Snap is focused on growing its user base by redesigning its Android platform, which "unfortunately has not been up to our standards for quite some time," Spiegel said. The modernization of the Android app will push the business forward, he said.
"Getting Anrdoid right is critical to us."
'Never Say Never' To Structural Change
As a controlling shareholder, there are no immediate plans to make any changes to Snap's corporate structure, which would see Spiegel give up some control — but "I would never say never to anything," he said.
For the time being, Snap's priority is executing on a long-term vision, the CEO said.
Related Links:
Kylie Jenner Isn't A Fan Of New Snapchat
View Comments and Join the Discussion!
Posted-In: CNBCNews Events Media Best of Benzinga