ECB Quick Analysis: Doves 3, Hawks 1 - Draghi Drags The EUR/USD Down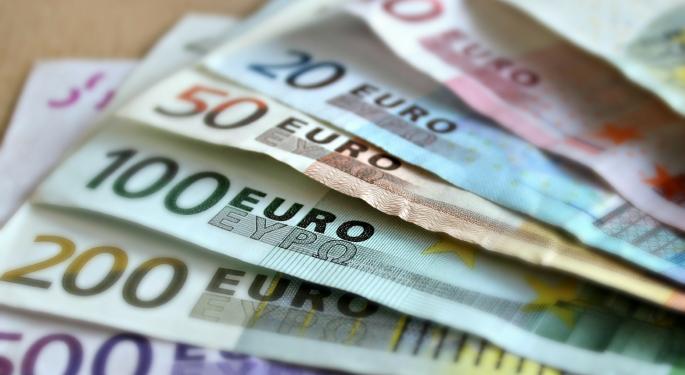 The European Central Bank delivered quite a few changes and triggered quite a bit of volatility, yet not in favor of the common currency.
The monetary hawks score one goal: the ECB announced the tapering of bond buying in its June decision, defying expectations that the decision will wait until July.
However, the doves scored three critical goals:
1) The tapering is not as quick as some had expected: There were some prospects that the ECB would taper to €15 billion in October, €10 billion in November, and €5 billion in December. The result is not a gradual tapering but a reduction to €15 billion for each of these months in the last quarter of 2018.
2) The end of tapering is conditional: Starting in 2019, the ECB will no longer buy bonds, but only if things develop as expected. The Frankfurt-based institution has left the door open to change its mind if inflation does not develop as expected. This is a cautious approach.
3) No hikes at least until the Summer of 2019: The pledge to hold rates unchanged at least until one year from now is the most dovish move. The conditionality goes only in one way: to keep rates lower for longer. There was no open the door to hike earlier if inflation accelerates.
All in all, ECB President Mario Draghi, which is a known dove, won over his rivals in an impressive way. The resulting downfall of the euro will help him achieve higher inflation that the Bank is committed to.
Follow the live coverage of the Draghi show
Here is how the pair reacted. It looks like a convincing 3:1 victory for Dovish Draghi.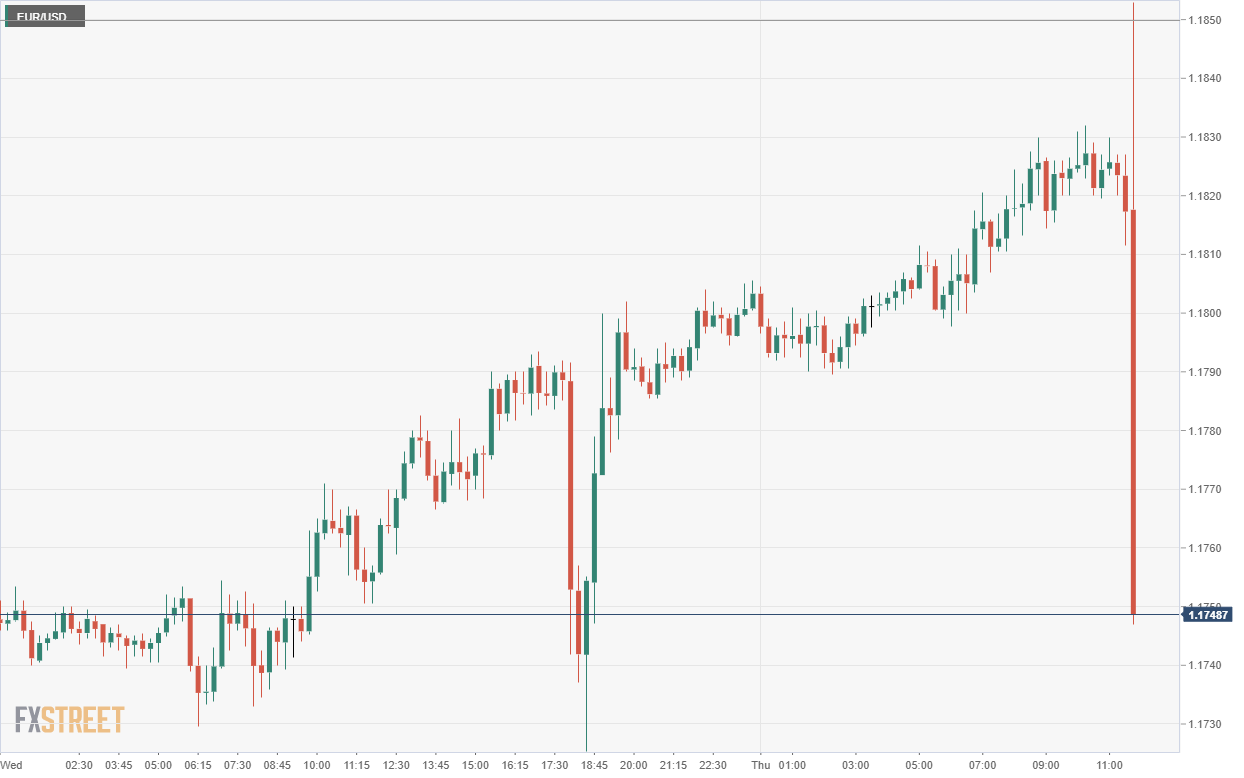 Posted-In: FXStreetNews Eurozone Forex Treasuries Federal Reserve Markets Best of Benzinga
View Comments and Join the Discussion!