Insider Buys Of The Week: Kellogg, Itron And More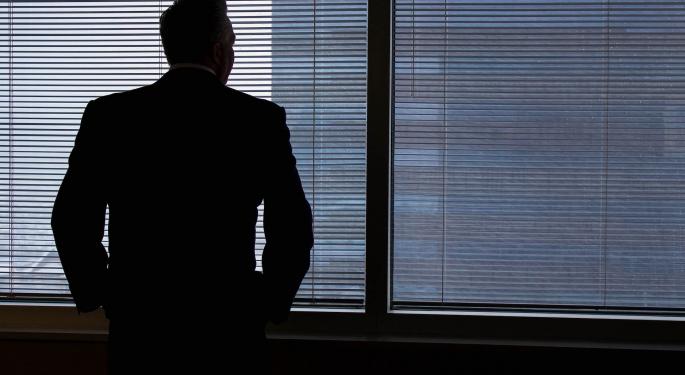 Insider buying can be an encouraging signal for potential investors.
Some beneficial owners were adding to their stakes this past week.
Other insiders included a first-time buyer and a return buyer.
Conventional wisdom says that insiders and 10 percent owners really only buy shares of a company for one reason -- they believe the stock price will rise and they want to profit from it. So insider buying can be an encouraging signal for potential investors, particularly during periods of uncertainty.
Here's a look at some notable insider purchases reported in the past week.
International Flavors & Fragrances
International Flavors & Fragrances Inc (NYSE: IFF) saw beneficial owner Winder Investment add to its stake. At prices that ranged from $123.75 to $125.93, the total of 300,000 shares reportedly acquired in the past week cost the Singapore-based holding company more than $37.47 million. The stake was last listed as 12.50 million shares.
IFF shares were sinking to new 52-week lows over the past week. The stock was fractionally higher by Friday's close, ending the week at $125.39, within Winder's purchase price range. The 52-week low of $123.19 compares with the 52-week high of $157.40 that was reached early this year. The consensus price target, last seen at $145.77, is less than that high.
Itron
A beneficial owner of Itron, Inc. (NASDAQ: ITRI) stepped up to the buy window this past week. Investment manager Scopia Capital Management picked up more than 203,600 shares at $59.56 to $59.84 apiece, for a total of more than $12.16 million. That brought Scopia's stake in this energy and water resource management company to more than 5.46 million.
First-quarter earnings were in line with analysts' expectations, and Itron recently signed a deal with Mississippi Power. Its shares retreated about 2 percent in the past week and traded most recently at $59.05, below purchase price range. The S&P 500 was essentially flat last week.
QTS Realty Trust
At QTS Realty Trust Inc (NYSE: QTS), Chief Executive Officer Chad Williams, the chief financial officer and three other officers and directors altogether purchase more than 198,700 shares of this cloud and data center services provider last week. The share prices for these purchases ranged from $34.20 to $35.94, and the total for the transactions came to almost $6.96 million.
Earlier this month, all the directors were reelected at the annual meeting and the board declared a dividend. QTS shares popped more than 8 percent last week and ended most recently at $37.73, so these insider buys seem well-timed. Note that the stock is still down about 30 percent year to date.
See also: What Elon Musk, Jeff Bezos, Cornelius Vanderbilt And Others Have In Common
Kellogg
The Kellogg Company (NYSE: K) chief financial officer scooped up more than 8,000 shares of this packaged foods giant. At $61.65 to $61.95 per share, the transaction totaled more than $499,100. According to Barron's, it was his first purchase of stock on the open market since he was named to the post in February 2017, and it was the first Kellogg insider purchase of stock this year.
Kellogg shares saw about a 7 percent gain in the past week but are still down about 4 percent this year. The stock was trading at $65.23 on Friday's close, so here too it appears to be a fortunately timed purchase. Shares have traded as high as $74.28 in the past year, but the mean price target was last seen at $69.30.
Posted-In: IFF International Flavors & Fragrances Itron Kellogg QTS Realty Trust sohuNews Insider Trades Best of Benzinga
View Comments and Join the Discussion!