Out With The Old, In With The New: Telecom Sector To Become Communications Services Sector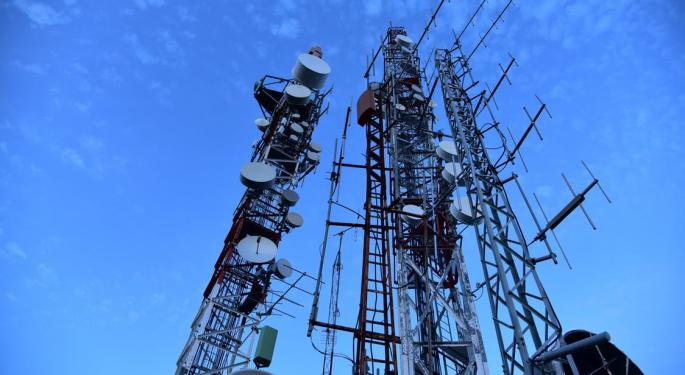 There are big changes coming to the Telecommunication Services, Information Technology and Consumer Discretionary sectors.
After their annual review of the Global Industry Classification Standard (GICS)—the system that structures publicly traded companies into different sectors, industries and sub-industries—S&P Dow Jones Indices and MSCI Inc. decided certain aspects of the GICS needed to be adapted to reflect how businesses have evolved in recent years.
This is how S&P Dow Jones Indices and MSCI summed it up:
The last several years have seen an evolution in the way we communicate and access entertainment content and other information. This evolution is a result of integration between telecommunications, media, and internet companies. Companies have further moved in this direction by consolidating through mergers and acquisitions and many now offer bundled services such as cable, internet services, and telephone services. Some of these companies also create interactive entertainment content and aggregate information that is delivered through multiple platforms such as cable and internet, as well as accessed on cellular phones.
What's Changing?
Most importantly, the Telecommunication Services sector will be renamed the Communications Service sector and include all companies that "facilitate communication and offer related content and information through various media," according to S&P Dow Jones Indices and MSCI.
These changes are also going to affect the Consumer Discretionary and Information Technology sectors. Here's how some companies will shift around:
Companies that are currently within the Media Industry part of the Consumer Discretionary sector will become a part of the Communications Services sector. For example, Walt Disney Co. (NYSE: DIS) and Comcast Corporation (NASDAQ: CMSCA) will join the new sector.
Select companies that are currently in the Internet & Direct Marketing Retail sub-industry in the Consumer Discretionary sector will move to the new sector. Netflix, Inc. (NASDAQ: NFLX) and TripAdvisor Inc. (NASDAQ: TRIP) are two of them.
In addition, the Internet & Direct Marketing Retail sub-industry in the Consumer Discretionary sector will now include all online marketplaces for consumer products and services, regardless of whether or not they actually hold inventory. Alibaba Group Holding Ltd. (NYSE: BABA), eBay Inc. (NYSE: EBAY), Mercado Libre Inc. (NASDAQ: MELI), among others, will now be a part of the Consumer Discretionary sector instead of the Information Technology sector, according to S&P Dow Jones Indices and MSCI.
All of these changes are scheduled to be implemented after market close on Friday, September 28, 2018.
Now What?
Many investors typically counted on the Telecommunications sector as a defensive one that offered higher yields. That line of thinking is likely to no longer apply. Instead, the new sector will include a diverse mix of the original telecom companies and a basket of growth stocks that offer smaller, or no, dividends.
Not only that, but investors might not be able to gain exposure to certain tech companies as easily. The Consumer Discretionary sector will gain some of this year's high-flying tech names (MELI, BABA, etc.), while losing other ones like NFLX that have helped bolster its performance. And some of the big names, like FB and GOOGL, that helped make Information Technology the best-performing sector in 2017 will become spread out between Consumer Discretionary and the new sector.
If you're just buying an exchange-traded fund (ETF) or mutual fund that tracks the S&P 500 (SPX), this probably won't impact your investing strategy. However, if you employ a sector-rotation strategy, or invest in sector/industry specific ETFs, you may want to consider revisiting your investing plan to see what changes you'll need to make to gain the exposure you want.
Information from TDA is not intended to be investment advice or construed as a recommendation or endorsement of any particular investment or investment strategy, and is for illustrative purposes only. Be sure to understand all risks involved with each strategy, including commission costs, before attempting to place any trade.
Posted-In: TD AmeritradeNews Education Markets General
View Comments and Join the Discussion!