The 5 Coolest Things We Saw At The 2018 Motor City Comic Con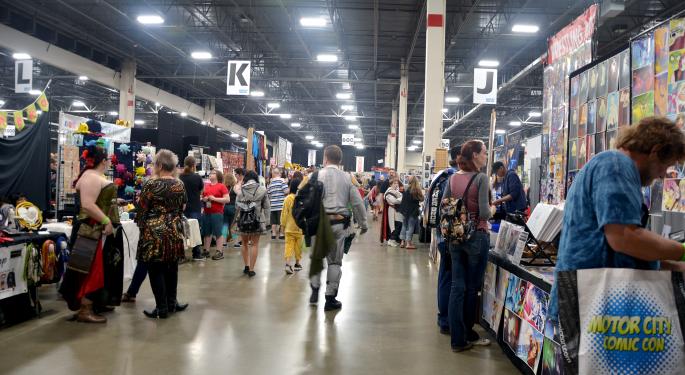 For pop culture aficionados, comic cons offer a Woodstock-like environment for the celebration of comic books, fantasy, science fiction and video game memorabilia.
The 29th annual Motor City Comic Con kicked off Friday with more than 60,000 fans expected to attend.
Experienced Comic Con visitors know the keys to having a good time include having a plan for what you want to see and arriving with both your wallet and phone battery as full as possible.
Here are some of the most engaging attractions featured at this year's event.
Sweep The Panels, You Have A Problem With That?
From erstwhile Supermen of the big and small screen, to one of 1980s cinema's most notorious teen movie villains, this year's con was chock full of captivating panels.
Billy Zabka, co-star of the 1982 film "The Karate Kid," was on hand to wax nostalgic for the original film amid the success of the franchise's revamp via an episodic series, "Cobra Kai," now streaming on Alphabet Inc (NASDAQ: GOOGL)'s YouTube.
Zabka, who executive produces the show in addition to his acting duties, told fans the series was shopped to Time Warner Inc (NYSE: TWX)'s Hulu, Amazon.com, Inc (NASDAQ: AMZN) and Netflix, Inc (NASDAQ: NFLX) as well as YouTube, which decided to strike first.
"YouTube pretty much bought it in the room," Zabka said.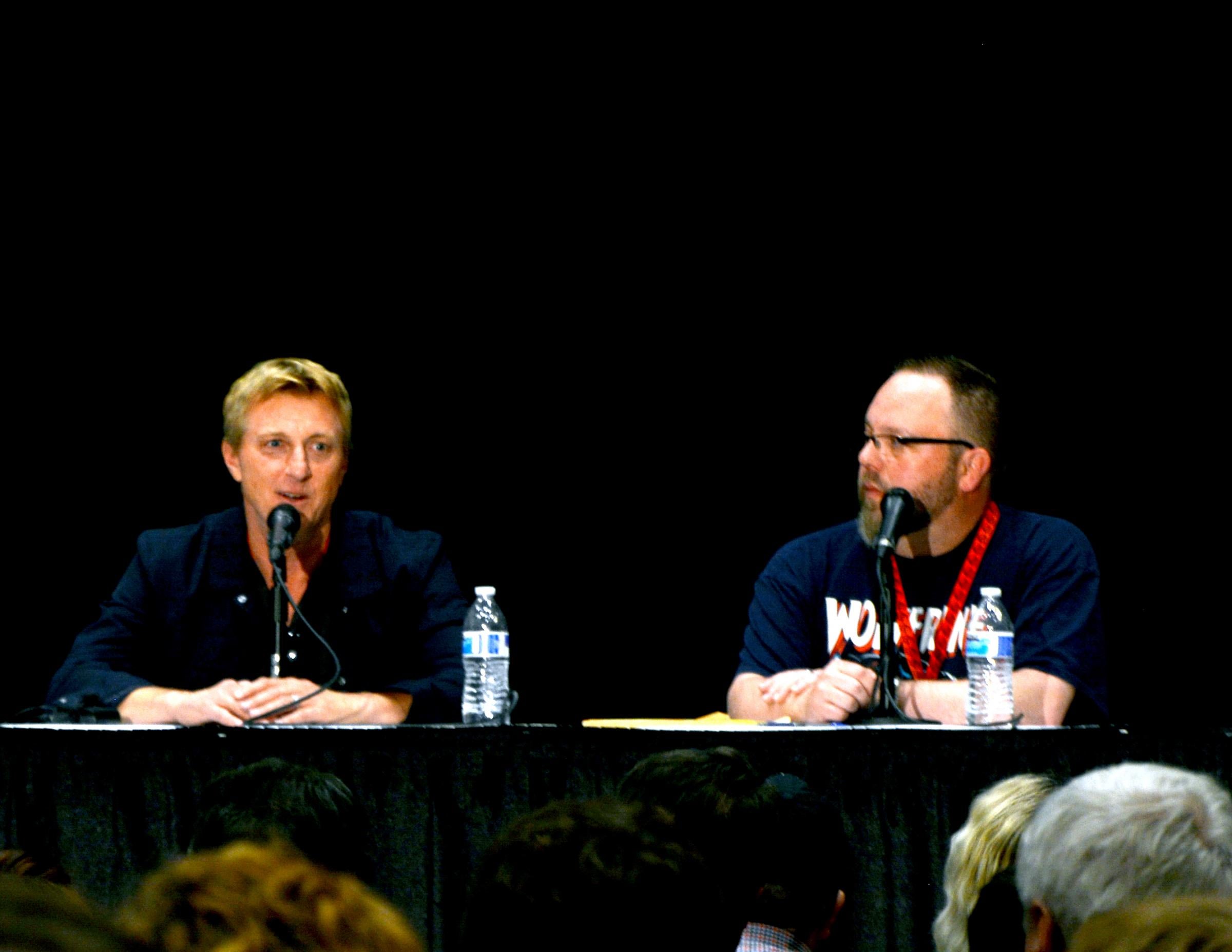 "In 'Karate Kid' there's a good guy and a bad guy," Zabka told the audience. "In 'Cobra Kai' there are more shades of gray." Photo by Shelby Jones.
The Cosplay
Comic Cons always draw great cosplayers, who can spend anywhere between $100 to $250 on a decent costume, said Benzinga's resident cosplay authority Erica Shadik.
The cosplays also entail a hefty time investment. "A solid average for a work-intensive, decent quality cosplay would be around 50 hours," Shadik said.
The most dedicated of cosplayers showcase their creations in an annual contest held on the second day of the event. Winners receive cash prizes and free admission to next year's event.
The duo underneath this dragon at one point stood in the venue lobby so still and for so long that some visitors mistook them for a statue. Photo by Shelby Jones.
'Superman' Booth Pays Tribute To Margot Kidder
For fans of Warner Bros.' "Superman: The Movie," this weekend promises an opportunity to celebrate the film's 40th anniversary.
Sadly, actress Margot Kidder, who starred as Superman's colleague and love interest Lois Lane, died on Mother's Day. Kidder was scheduled to appear along with several of her co-stars at the Motor City event.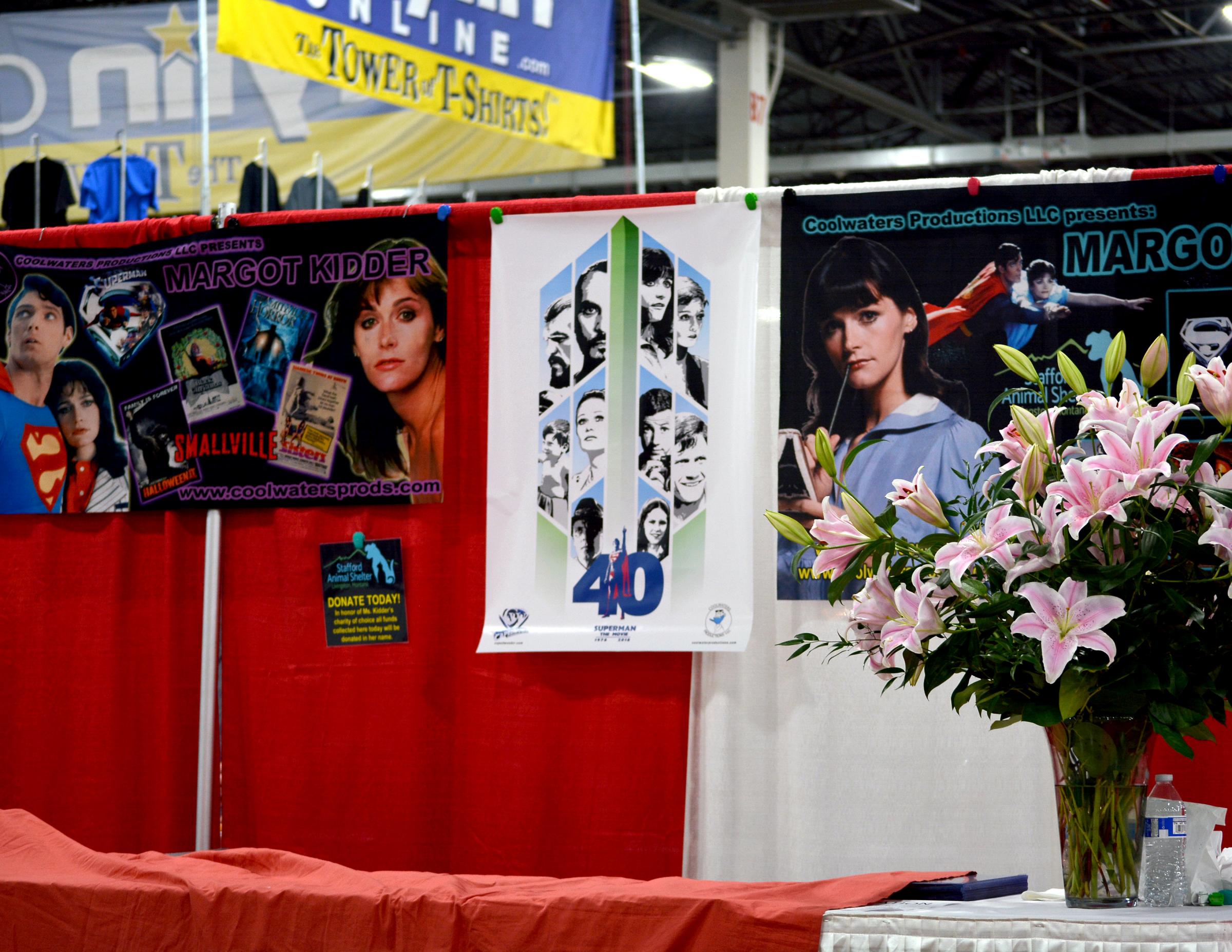 Fans expressed their condolences and sympathy by signing a guestbook and poster that is to be given to Kidder's family. Photo by Shelby Jones.
"[Kidder's] spunky, spirited portrayal of Lois Lane in 'Superman: The Movie' will live on forever in the hearts of millions of people," Motor City Comic Con Executive Director Miriam Kruger said in a statement.
The Comics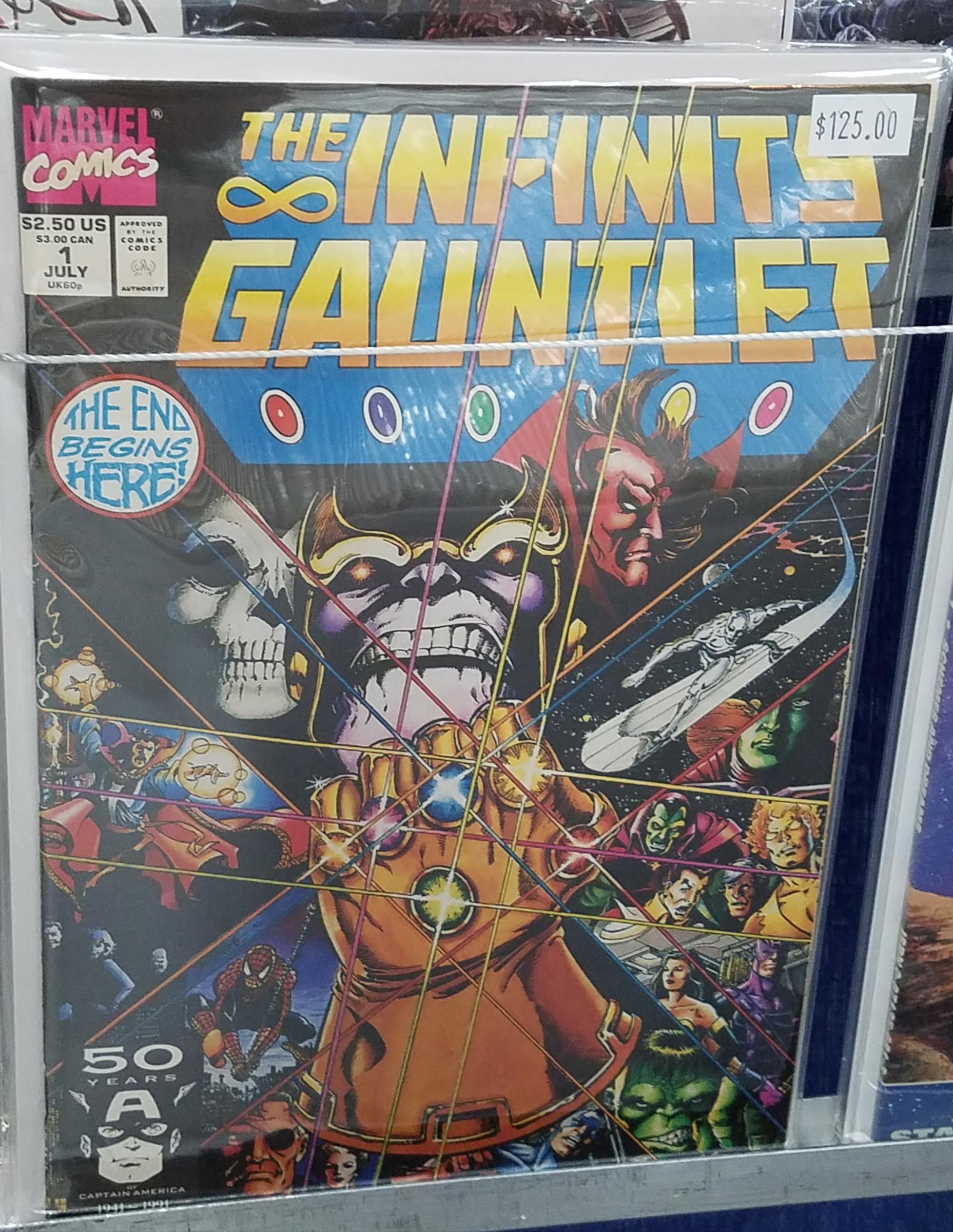 Here's an alternative investment strategy: this comic, originally priced at $2.50, went on sale at the event for $125, representing a 4,900-percent return. Photo by Ty Cox.
Oh yeah, and there are comics at the comic convention.
At booth upon booth, comic stores and individual collectors offer books new and old while more than 300 comic writers and illustrators are on hand to showcase their finest work.
Flint, Michigan's Comic Relief, for instance, tells us they brought more than 400,000 comics (about 5 tons' worth) to the event this year, with values ranging from $4 to $1,000.
The Saturday Bash
Each year, the second night of the event concludes with a party where everyone's invited. The appetizers and cash bar give attendees a reason to stick around once the main festivities conclude.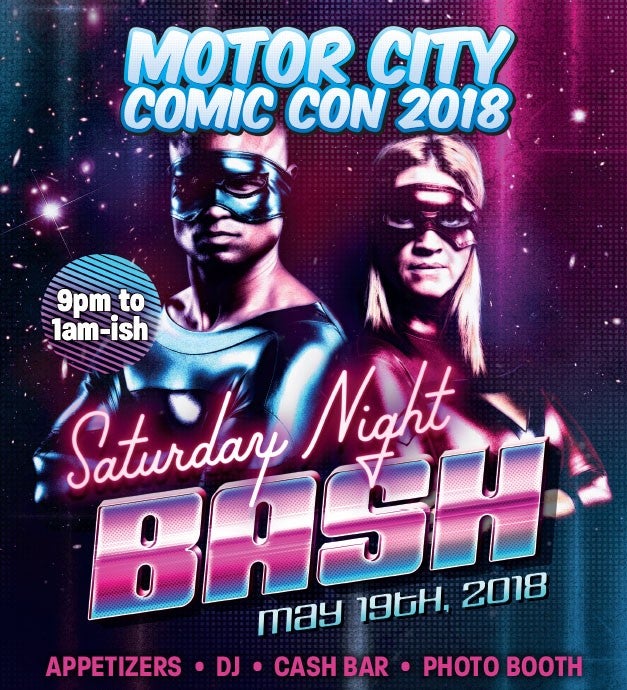 Cosplay optional.
The Motor City event continues through Sunday evening at the Suburban Collection Showplace in Novi, Michigan.
Photos by Shelby Jones.
Related Links:
The Life And Death Of The American Comic Book Shop: How A Distributor Monopoly Is Killing It
Disney's 'Avengers: Infinity War' Becomes Fourth Film In History To Make $100M In Second Weekend
Posted-In: comic books comics cosplayNews Previews Events Trading Ideas Reviews Best of Benzinga
View Comments and Join the Discussion!