Tesla Is Shrinking Management To Improve Spending Efficiency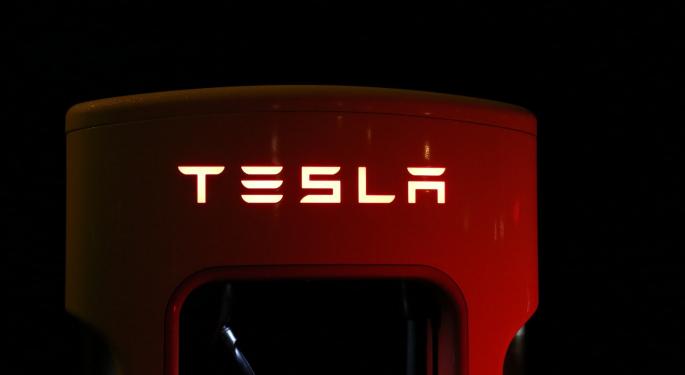 A Tesla Inc (NASDAQ: TSLA) spokesperson confirmed a Wall Street Journal report that the company is reorganizing and shrinking its management structure to improve efficiency.
CEO Elon Musk circulated a memo to employees early Monday morning reiterating a strategy previously expressed during the latest earnings call.
Despite the top-tier contraction, Tesla remains committed to an announced plan to expand its hourly workforce supporting the Model 3 ramp.
Here's what the memo said:
"To ensure that Tesla is well prepared for the future, we have been undertaking a thorough reorganization of our company. As part of the reorg, we are flattening the management structure to improve communication, combining functions where sensible and trimming activities that are not vital to the success of our mission."
"To be clear, we will continue to hire rapidly in critical hourly and salaried positions to support the Model 3 production ramp and future product development."
Why It's Important
Tesla's ongoing cash burn, wavering investor confidence and ability to raise capital have come under scrutiny as the company works to ramp its Model 3.
Musk recently claimed the company could get through 2018, achieve production objectives and become cash-flow positive without another capital raise, while on a separate occasion he outlined a strategy to freeze spending and eliminate nonessential expenses.
The management changes appear part of the plan to stunt cash burn and prove its commitment to near-term profitability.
What's Next
The executives or positions targeted in the restructuring are yet unknown.
Tesla's stock was teetering around the $300 level at time of publication.
Related Links:
Clash Of The Titans: What Buffett, Musk Are Squabbling About
Musk Says He Ignored Analyst Questions Because They 'Represent A Short-Seller Thesis, Not Investors'
Posted-In: Elon Musk Model 3 Wall Street JournalNews Legal Top Stories Best of Benzinga
View Comments and Join the Discussion!