Low Float Du Jour: Integrated Media Technology Spikes 1,400%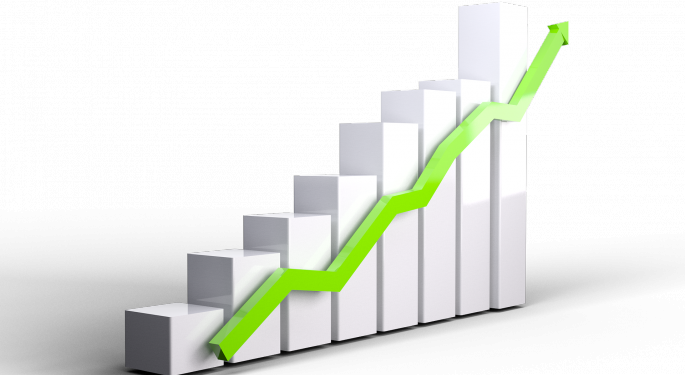 Integrated Media Technology Ltd (NASDAQ: IMTE) is the latest and one of the most extreme examples of the powerful combination of low float and high trading volume.
Integrated Media shares were trading higher by a staggering 1,400 percent in mid-day trading on Wednesday. With no major news out from the technology consulting company, it's likely market dynamics that are fueling the incredible rally.
The stock was halted 10 different times on a circuit breaker.
What Happened
Integrated Media is one of a number of low-float stocks that have experienced major short-term rallies on little or no news in recent quarters. When shares start to rise, a flood of momentum traders coupled with a limited float can lead to parabolic spikes in share price.
The only bit of news from the company in recent days has been that it added PCG Advisory Group to take control of its investor relations and corporate communications on Tuesday.
In the press release, CEO Hebert Ying Chiu Lee said the company is making "significant progress" on its 3D imaging technology.
Why It's Important
Since neither of those pieces of news would seemingly trigger a stock to skyrocket 1,400 percent in a single day, it's likely that the move has been technical in nature.
According to shortsqueeze.com, Integrated Media only has 400 shares held short for a short percent of float of essentially zero. Those numbers suggest a short squeeze is likely not the culprit behind the large move.
However, the stock's 238,370-share float is minuscule, and a huge jump in trading volume today explains the extreme volatility. As of 2:00 p.m. EST, Integrated Media's daily trading volume was already 884,098 shares compared to its long-term average daily trading volume of just 400 shares.
At time of publication, Integrated Media was trading around $29.22 after closing Tuesday's session at $1.76 a share.
Related Links:
What's Going On With Check Cap?
View Comments and Join the Discussion!
Posted-In: Low FloatNews Technicals Top Stories Intraday Update Movers Trading Ideas Best of Benzinga