The 100 Million Club: Putting Amazon's Prime Memberships In Perspective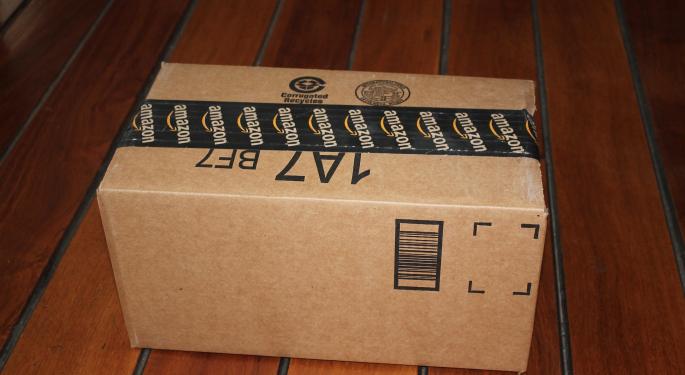 The big news on Thursday morning is that Amazon.com, Inc. (NASDAQ: AMZN) has reached 100 million Prime subscribers. It's a major milestone for Amazon, and it took the company just 13 years to reach.
Amazon reported that it added more Prime members in 2017 than any other year, suggesting its growth story is nowhere close to over. To put Amazon's 13-year path to 100 million Prime subscribers in perspective, Benzinga compared Amazon's Prime growth to other major 100-million milestones in the business world.
The 100 Million Club
It took Facebook, Inc. (NASDAQ: FB) just over four years to reach 100 million users in 2008. Of course, Facebook's situation is much different from Amazon Prime, since its users don't have to pay a dime.
Netflix, Inc. (NASDAQ: NFLX) may be a more appropriate comparison, since users pay a monthly subscription fee in the same way Prime members do. Netflix hit the 10-million subscriber mark almost exactly one year ago, 10 years after the launch of its streaming service.
Apple, Inc. (NASDAQ: AAPL) took only about four years to sell 100 million iPhones after launching the groundbreaking device back in 2007. Coincidentally, the year the iPhone launched was the same year Apple sold its 100-millionth iPod, less than six years after launching the device. It took Apple iTunes just over a year after its launch to hit 100 million downloaded songs in 2004.
Also in 2004, Sony Corp (ADR) (NYSE: SNE) reported that it had shipped its 100-millionth PlayStation console just 10 years after launching the device.
Outside The Tech World
But while Amazon Prime took a bit longer to reach the 100 million mark than its tech peers mentioned above, the road to 100 million was a lot longer from some non-tech companies.
It took 16 years for Walt Disney Co (NYSE: DIS) to welcome its 100-millionth visitor to Disneyland in 1967. Disney held a special ceremony for Valerie Suldo, a payroll clerk from New Jersey.
It took HP Inc. (NYSE: HPQ) 22 years to sell its 100-millionth laser printer back in 2006.
General Motors Company (NYSE: GM) produced its 100-millionth automobile in 1967, 59 years after its founding.
The Takeaway
Amazon reaching the 100 million Prime member mark is certainly an accomplishment regardless of how long it took to get there. The most important factor for shareholders: Amazon's stock is up a staggering 4,630 percent in the past 13 years.
Related Links:
18 Internet Stocks And What To Do With Them
Analysis: Neither Trump Nor Congress Can Do Much To Alter Amazon's Post Office Rates
Posted-In: Amazon PrimeNews Education Top Stories Tech General Best of Benzinga
View Comments and Join the Discussion!