This Day In Market History: Texas Gulf Sulphur Company's Mineral Strike Leads To Landmark Insider Trading Case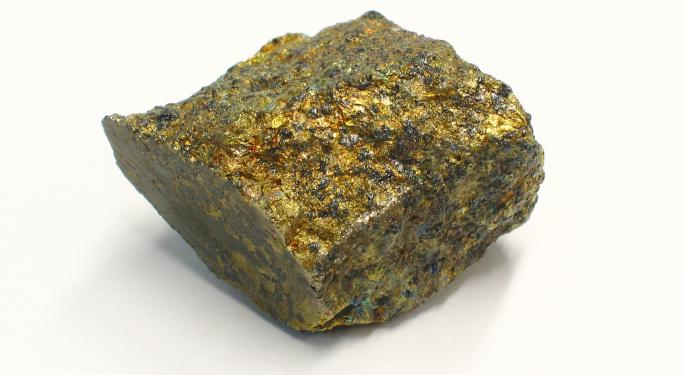 Each day, Benzinga takes a look back at a notable market-related moment that occurred on this date.
What Happened?
On this day 54 years ago, the Texas Gulf Sulphur Company announced a major copper strike 350 miles north of Toronto that would become the focus of a landmark insider trading case.
Where The Market Was
The Dow finished the day at 825.65. The S&P 500 traded at 80.20. Today, the Dow is trading at 24,360.14 and the S&P 500 is trading at 2,656.30.
What Else Was Going On In The World?
In 1964, President Lyndon Johnson signed the Civil Rights Act of 1964, which made it illegal to discriminate against any person based on their race, religion, sex nationality or skin color and outlawed segregation in public places. The Warren Commission report ruled that Lee Harvey Oswald acted alone in assassinating President John F. Kennedy in Nov. 22,1963. A gallon of gasoline cost 30 cents.
A Legal Precedent For Inside Knowledge
The Texas Gulf Sulphur Company acquired its Kidd-55 parcel in 1959 and received the results of its first core samples on the property in November 1963, when the company's share price was in the low $30 range. Analysis of the core samples revealed mineral deposits "beyond your wildest imagination" — the company didn't immediately disclose the results to its shareholders.
Instead, company officers, employees and others close to the company began buying up shares of company stock. After initially issuing a false statement denying market rumors of a major strike, the company confirmed the strike three days later.
The U.S. SEC charged several company insiders with insider trading, and a judge ruled in favor of the SEC, finding that a reasonable person would have believed the information withheld would be relevant to the stock's share price.
By 1966, Texas Gulf Sulpher Company's share price would have roughly tripled to more than $100 per share.
Related Links:
This Day In Market History: Investors Unfazed By FDR's Death
Why You Should Pay Attention To Insider Transactions
Photo by Daniel Schwen/Wikimedia.
Posted-In: insider trading this day in historyNews Education Insider Trades Top Stories Markets General Best of Benzinga
View Comments and Join the Discussion!