Here's Why Longfin Crashed 40% Today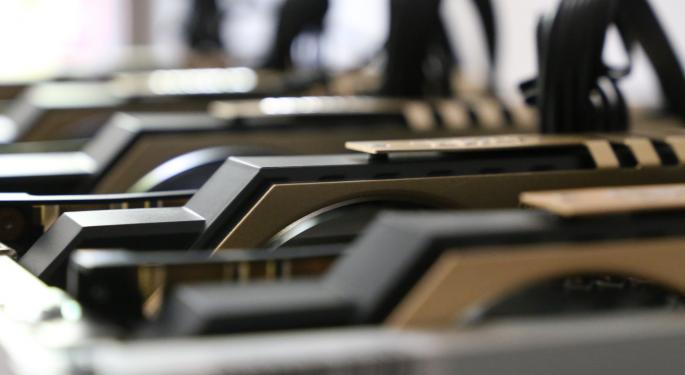 Longfin Corp (NASDAQ: LFIN)'s run in the Russell 2000 Index came to an abrupt and unexpected end this week, sending shares plummeting and investors wondering what actually happened. Adding to the curious nature of Longfin's short-lived run in the Russell index is the timing of a couple of key documents related to the move.
Blockchain Background
The crazy story starts back in December when Longfin acquired blockchain business Ziddu.com during the height of the cryptocurrency/blockchain fever. Following the acquisition, Longfin's share price exploded, and its market cap ballooned to $2.8 billion.
On Feb. 14, FTSE Russell announced it would be including Longfin in both its Russell 2000 and Russell 3000 indices. However, it appears as if FTSE made a mistake in its assessment of Longfin's qualifications. In order to qualify for inclusion in the Russell indices, a company must have a float of shares available to trade of no less than 5 percent of the total shares outstanding. Longfin's December IPO placed only about 1.14 million shares, about 2.5 percent of its total number of outstanding shares.
With such a small public float, it's no wonder Longfin stock skyrocketed from under $35 per share to as high as $74.50 in roughly two week's time thanks to buying from institutions looking to weight the stock appropriately in their Russell-tied products.
Not So Fast
FTSE released a statement Monday saying that a Feb. 13 filing from Longfin confirmed only 1.14 million public shares.
"In accordance with the FTSE Russell Recalculation Policy and Guidelines, Longfin will therefore be removed from the Russell Indexes on 28 March 2018 (after the close)," FTSE said.
At the very least, it seems there was a miscommunication somewhere. The company issued a press release on March 22 announcing its inclusion in the Russell indices. So either the company was unaware it didn't meet the liquidity requirements for the indices or it didn't include that information in its release.
A statement from the company seems to suggest the former.
"As discussed after filing 10-K, we will reapply to Russell Index. Free float available- Class A shares of Longfin Corp," the company said in an email statement to Benzinga.
Be the first to get this news with Benzinga Pro. Sign up for your free two-week trial here.
Regardless of whether or not the confusion was due to a mistake by Longfin or a mistake by FTSE, investors are selling first and asking questions later.
Longfin's stock took a 16 percent decline on Monday after Citron Research called it "a pure stock scheme."
The stock closed Tuesday at $34.68, down 41.5 percent.
Related Links:
Longfin CEO Talks Stock's Huge Run, Ziddu Coins: 'We Don't Deserve This Market Cap'
View Comments and Join the Discussion!
Posted-In: Blockchain Citron Research FTSENews Short Sellers Top Stories Movers Trading Ideas Best of Benzinga