Insider Buys Of The Week: Ecolab, BNY Mellon And More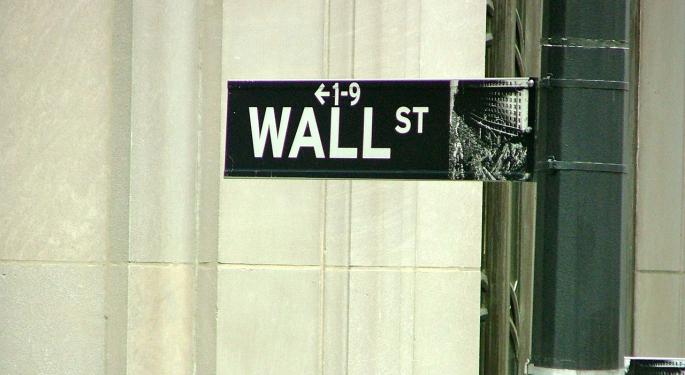 Insider buying can be an encouraging signal for potential investors.
For the second week in a row, Bill Gates sharply increased his stake in a water and energy company.
Some financial companies also saw notable insider buys this past week.
Conventional wisdom says that insiders and 10 percent owners really only buy shares of a company for one reason -- they believe the stock price will rise and they want to profit from it. So insider buying can be an encouraging signal for potential investors, particularly during periods of uncertainty.
Here's a look at some notable insider purchases reported in the past week.
Ecolab
Bill Gates, a 10 percent owner of Ecolab Inc. (NASDAQ: ECL), last week acquired an additional 369,000 of its shares at prices that ranged from $135.58 to $137.26 apiece. That cost him more than $50.38 million. Note that in the previous week, Gates purchased 1.3 million shares, and now his stake is listed as over 30.19 million shares
This global water and energy company sold its phosphonate component business in China recently. Its shares gained more than 2 percent during the week and ended March 16 at $138.08, above the latest the purchase price range. The stock also is trading around 2 percent higher than at the beginning of the year, though shares have changed hands above $140 apiece in the past year.
See also: Ford Releases Big-Picture Strategy: 5 Things To Consider
Bank of New York Mellon
Bank of New York Mellon Corp (NYSE: BK) recently had a director acquire 360,000 shares of this financial player. At an average per-share price of $56.67, the total for the purchase came to about $20.40 million. Note that the director also is the chief investment officer of Trian Fund Management.
Goldman Sachs downgraded BNY Mellon after its investors day, citing limited upside. Shares are up more than 2 percent year to date and ended last week at $55.00 apiece, less than the director's purchase price. The stock has traded as high as about $59 in the past year.
American Assets Trust
American Assets Trust, Inc (NYSE: AAT) saw President and CEO Ernest Rady scoop up more than 259,000 shares of this real estate investment trust last week. At prices ranging from $32.59 to $33.22 a share, those transactions totaled more than $8.55 million. And they brought his stake to about 5.7 million, compared with more than 47 million shares outstanding.
This REIT mainly invests in, operates and develops retail, office, residential and mixed-use properties in California, Hawaii and Oregon. Shares closed Friday's trading at $33.22 apiece, the upper end of the purchase price range; the stock is down nearly 13 percent year to date. Shares have traded as high as almost $45 in the past 52 weeks.
Entercom
At Entercom Communications Corp. (NYSE: ETM), Chairman Emeritus Joseph Field has been stepping up to the buy window. At prices that ranged from $9.80 to $10.00, the 800,000 shares of this radio broadcaster acquired since the first of the month cost him more than $7.95 million.
Earlier this month, this Pennsylvania-based company posted quarterly results and announced a dividend. Its shares ended the week essentially flat, closing Friday at $10.00 apiece. That was the top of Field's purchase price range. The stock traded at over $14 a share at one point in the past 52 weeks.
See also: Here's Why BMO Is 'A Fan' Of Vornado Realty
New Mountain Finance
And last week, New Mountain Finance Corp. (NYSE: NMFC) CEO Robert Hamwee, the chief financial officer and two other insiders altogether added more than 303,000 shares of this business development company. The prices were between $13.17 and $13.42 a share, and the total for the acquisitions was around $4.07 million. Furthermore, various insiders bought more than 247,000 shares in the prior week.
The company posted better-than-expect fourth-quarter results at the end of February. The share price was $13.20 at the end of last week, still in line with the purchase price range. The stock still is down more than 3 percent since the beginning of the year. The 52-week high of $15.00 was seen almost a year ago.
View Comments and Join the Discussion!
Posted-In: American Assets Trust Bank of New York Mellon Bill Gates BNY MellonNews Insider Trades Top Stories Trading Ideas Best of Benzinga